Vibrant color decoration on the top gives the platter an extra special look. Here we are going to add more spice and decoration into your food. Yes, Now you can use edible flowers for decoration and get the amazing taste never tested before. They are not so nice in flavor, but have some extra kick that touches to your tongue. It has something unusual taste, you will never forget. Here we are going to invite you to look at the flowers you can use for preparing a nice decoration on food.
Thyme flowers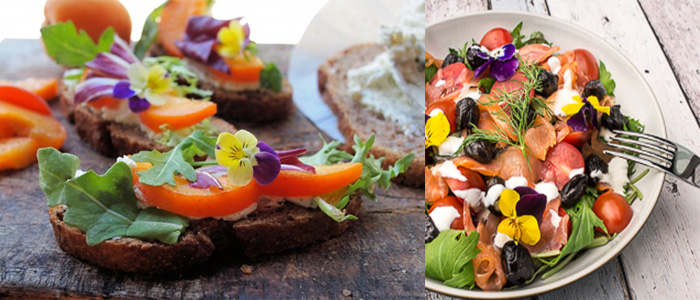 The Thyme flower has an extra kick of spice and dense flavor used to décor the savory dishes. You can use white, pink or purple color flower for decor. You can also make tiny pieces of flower and adorn this on rice or millet dishes. It has a spicy flavor can be used in soup for fighting cold and cough. Send flowers , it is the most affordable and unique gift you can send from our online gift shop.
Nasturtium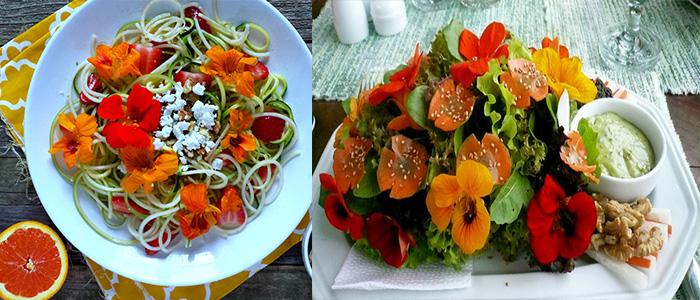 It's a hot after-tasting flower. It's bright and golden petals are used to décor the soups and salads. People can eat it just like that for getting the same taste of spicy pickle. Like lettuce or tomatoes you can use this flower in the sandwich to add more flavors.
Garlic chives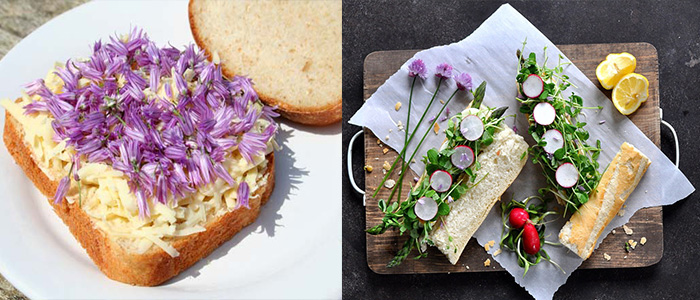 Garlic chive is coming from the garlic society. It is available in different white, pink and purple shades. It can be easily mixed in making sandwiches. It tastes good while mixing with yellow mustard flowers. You can add it into spring roll or kale salads for getting amazing after-taste.
Wild mustard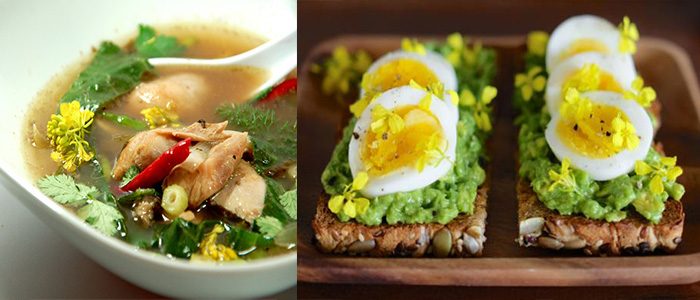 Mustard flowers are yellowish in color. It has a little spicy flavor. It is a simple but very useful in remedy in treating sinus and lungs problems. Its petal can be scattered in all types of savory dishes. You can use it as a decorating in salad and soups. It has a nice season and taste to top on the bread, garlic toast, corn bread or any kind of potato dish.
Wild radish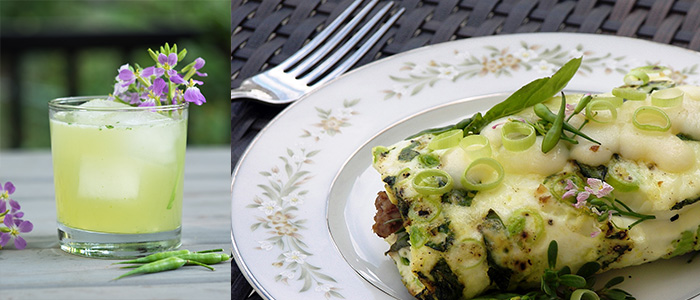 Such a nice and useful wild radish can be eaten or decorated on the savory dishes. Once you taste it, it will become your best edible spicy flower. The advice is just to pick the flower and garnish it on your favorite egg dish. It doesn't last longer more than one day. It has a good property of improving digestive system and blood flow. It is a power flower which just not enhances the taste of dish but also gives good and healthy benefits after eating it.
Oregano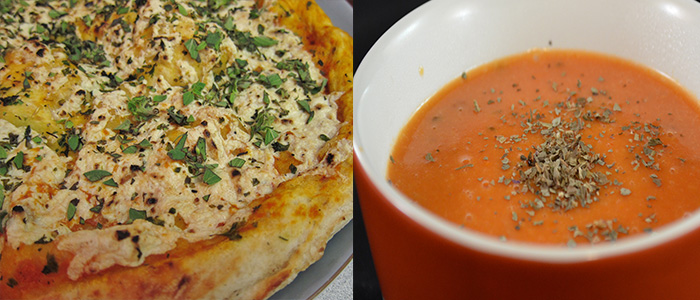 I think everybody know Oregano taste. Oregano has a unique taste. Clumps of flowers make the soups, salads, garlic bread and pizza tastier than any. Oregano first comes in mind for decorating pita bread sandwiches and hamburgers. For the simple recipe you can mix oregano in butter and use it for a spicy layer on bread. I think in most of the junk foods oregano flavor is used to enhance the taste. Oregano has a nice kick to uplift the mood of the spicy food lovers.
Here is the information about the Flowers that you can eat and at the same time get the healthy benefits too. Our guide is that you never wash the flowers when you pick it, otherwise it will lose its moisture. You can pick the flowers from the farm where cats and dogs are not running. Or you can grow this kind of flower on your garden too. It will be a healthier and tastier dish for serving the best dish for guests and family members too.