If you live in the UAE and fancy a little break, you don't need to look any further than your own back yard. With seven Emirates to choose from, you can be a tourist in your own country, exploring new places, eating at new restaurants and experiencing new things. To help you plan your very own staycation, we are going to look at three places you can stay and what they have to offer their guests:
Visit Atlantis, The Palm in Dubai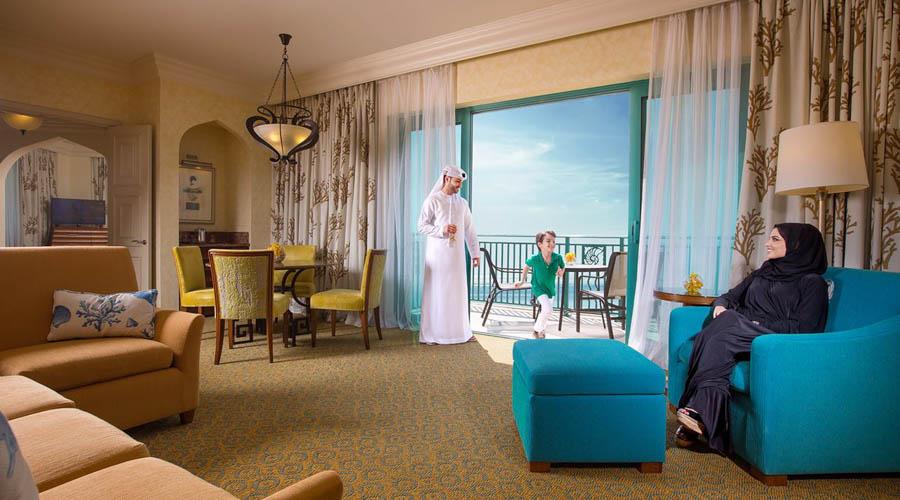 With a variety of fun activities to indulge in, from a day at Aquaventure water park to a relaxing day at the spa, or having a dolphin encounter, as well as a wide range of luxury accommodation options that include everything from Club Suites to guest rooms, Atlantis, The Palm is the perfect place to spend a night or two for your staycation. The resort also has a number of restaurants where you can indulge in some of the finest foods, and night clubs where you can dance the night away.
The Cove Rotana Resort in Ras Al Khaimah

This idyllic resort is the perfect place for friends and family alike to take a well-needed rest away from their daily stresses. Located on a water inlet on Ras Al Khaimah beachfront, it overlooks the Arabian Gulf and has 600 metres of pristine beach where guests can catch some rays and relax. Their accommodation options consist of rooms and villas, both of which are comfortable and include all the amenities guests would need, as well as water sport activities, two outdoor swimming pools, and much more.
Rosewood in Abu Dhabi

Last but not least, Rosewood which is located in Abu Dhabi is a luxury hotel that offers its guests an extravagant getaway with style. Accommodation options come in the form of rooms, club rooms, suites, manor club and residences – depending on how long guests plan to stay for and their individual needs – as well as a pool, fitness centre and spa that offer a variety of ways guests can melt away their stress. Additionally the resort also has a Golf and Beach Club, Rose Buds for Children (which is a program designed for children over the age of three).
When you have so many amazing places to visit right on your door step, there is no need to venture very much further, opt for a staycation instead!