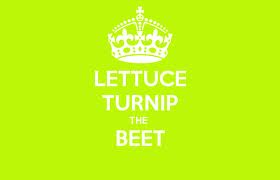 If you do not "carrot" all about vegetables, today is a perfect day to start considering vegetables into your diet; EAT YOUR VEGETABLES DAY was created to promote a healthier diet by encouraging people to introduce a vegetable portion in every meal of this day or even to replace snacks with vegetables. In other words, maintaining a vegetarian diet for the whole day is the best way to honor this event.
Studies show that, in addition to vegetables' physical health benefits, mental well-being is also affected by vegetables intake. The more vegetables you eat, the happier you are; eating seven to eight portions of vegetables is more strongly associated with happiness and overall well-being than employment status. On the whole, maintaining your mental well-being requires seven daily servings of fruits and vegetables, but surveys also showed that people who ate just five servings a day were as happy—or very nearly so—as people who ate higher amounts.
As the saying goes, "you are what you eat"; take a minute to think about what you eat everyday, and make up your mind between what "keeps me healthy from my head "tomato"" or what "lasts a minute on my lips and a lifetime on my hips".