Today's market is filled with various cosmetic products for hair, face, and body. And people have a tendency to buy them out, unwilling to wait whether they really are worth all their efforts and money. Some of them don't even bother to check out and read things like the best whitening soap review in Manila, which unfortunately results to them having regrets in the end.
But you can easily avoid it by doing some research before purchasing a product or try out a "beauty regimen." For instance, before bleaching your hair, you might want to read how the process works and its pros and cons.
Here are some of them now to enlighten you: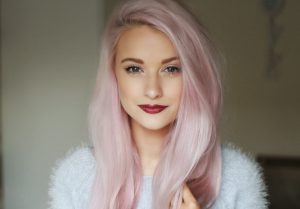 Hair bleaching is usually being done when you want to color your hair. A number of people have decided to do this to their locks to achieve the following advantages:
Simplest way to lighten your hair color – There's nothing wrong with having dark hair. But some people like to experiment and make them locks lighter from time to time. Essentially, they can only get this look through bleaching. If you are sick of your dark curls, you might want to try this out to give you something new.
More effective than DIY hair colors – DIY is short for do-it-yourself. DIY colors can be bought in numerous department stores and cosmetic shops. They usually offer you a chance to change your hair color in the comforts of your own homes – meaning you don't have to visit the salon to do it. This option may be cheaper but is not often effective. If you really want to change your hair color, you will try bleaching them first.
Great for color transition – Colouring your hair is not an easy feat – as implied above – particularly if you have natural dark hair. The color you want to apply on your curls will hardly show because of your hair's pigmentation. But you can easily remedy this by bleaching your hair first. This will enable your hair to become lighter and then show the color you currently want to wear, no matter how eccentric they are.
Cons of Hair Bleaching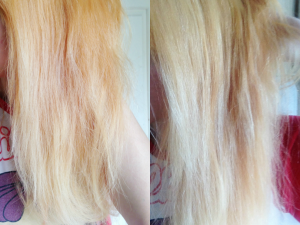 Unfortunately, hair bleaching has some disadvantages as well. Here are 2 of them:
Hair damage – The primary thing you don't want to achieve after bleaching your hair is the damage it will cause. Take note that this process is extremely harsh and can leave your curls looking weak, brittle, and dry. This means that if you often do it to your hair, it will ultimately seem like it was completely fried, which is why you must think twice before you do it to your locks.
Needs constant care and coloring – Bleaching will essentially weaken your hair, which means you would have to take extra care of it, if you want it to look at its best. You would need special shampoo, conditioners, and hair treatments in order to achieve that. Furthermore, you also have to color it as often as possible so that your natural dark hair won't show on your roots.
Bleaching your hair has its pros and cons. Remember to think about it well before you go on about it. Keep in mind that the damage it brings to your locks may be irreversible!