In the Philippines, resorts having tents and other outdoor amenities are becoming a trend since many people now are into nature. Camping is definitely one of the relaxing ways to take a break from the busy life of the metro.
Camping can be an expensive outdoor activity since you need to invest in different camping gears, such as camping tent. Camping tents may come in all shapes and sizes. Here are some of the important qualities that you should look for when choosing a tent.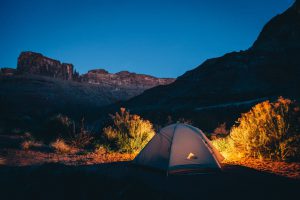 Appropriate Size
Before purchasing your desired tent, determine first the appropriate size that you will need. How many people are you camping with? Tents are commonly categorized to two-person, four-person, six person tents, and so on. However, this concept may depend on the height of each person that will use the tent. For example, a 4-man tent might be tight a fit for four tall people plus there will be no space left for their baggage. Consider the height of people that will use the tent and leave enough space for your bedding and baggage. Hence, make sure to know your measurements so that you can purchase the right tent will give you enough space and comfort while enjoying the nature.
.
Convenient to Use
Who does not want convenience, right? When choosing your tent, make sure that it is easy to use and gives you the right convenience. Choose a sturdy tent yet easy to set up. Also, before you take your tent out on your camping trip, have a practice of setting it up in your backyard. This way, you will already be familiar to all its parts and on how to set it up. After all, you wouldn't want to spend your whole day setting up your tent, right?
The Right Tent Materials
It is the sum of the parts that make up the whole. That is why it is very essential that when choosing your tent, consider what materials do the tent is made of. Some tents are made out of canvases (cotton), which are waterproof, however, heavy when it already absorbs water. Though, this type of material is long lasting. On the other hand, the nylon or polyester is also waterproof, however, they can deteriorate once exposed to the sunlight.
Apart from the kind of fabric, check the quality of tent poles and zippers, too. Tent poles are often made of aluminum or fiber glass. Likewise, zippers are also an essential part of a tent. Check if the zippers can open and close freely and do not bind up on the tent fabric.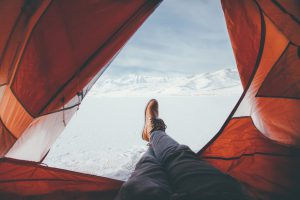 Weather Resistance
When you go either hiking or camping, weather is definitely unpredictable. You can experience sunny mornings, light afternoon breezes, cool evenings, and even rainy days. That is why it is essential to pick a kind of tent that can stand any weather conditions.
Camping is one of the greatest rewards you can have when you go outdoor.  The cool breeze and sky full of starts are certainly one-of-kind-experiences anyone could have.
As much as possible, when buying a tent, choose buying in a physical store rather than just in the online store. Surely, there are more online promos and discounts in different online shops in the Internet. However, it is recommended to buy camping gears, especially tents in person because you can actually see how it will be assemble and how it really looks like.