Did you know that the demand on content writers increases all the time? Most of the companies have their own websites and they need them to be filled with unique texts. Moreover, today's online business requires not only owning a website but running a blog and accounts on social media. What does it mean for you? It means that writing jobs are various today and even a young and inexperienced writer can find orders.
However, there is one more question left. Where to find all those orders and people who are willing to pay for your writing? We have made a small research to find the best article writing sites with thousands of posted jobs. Here, you will definitely find a couple of orders and give a shot to your writing career.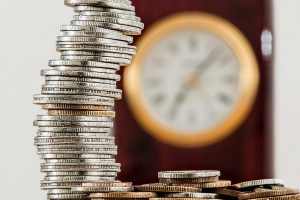 This is one of the best portals for women who write well. Wow Women on Writing do not hire writers but provide the opportunity to become a freelance writer and regularly contribute posts and articles to the portal. The payments here are rather attractive. You can earn up to $150 for one article.
If you are interested in various subjects including the environment and lifestyle, if you have some lifehacks about travels, for example, and are ready to share them with other readers, contribute your writing to Strong Whispers. Here, the payment for one article raises up to $150 and you can increase your income contributing articles 2-3 times per week.
It does not matter whether you are a young writer or you have already gained some experience in writing, College Humor is one of the best options for you. You will get $25 for every accepted article, and you will be rewarded additionally if your article appears on the main page. If it hits more than 100,000 views, you get $50 more. Not bad, huh?
If you feel that your sense of humor is outstanding and your writing makes people not just smile but laugh at loud, submit your writing to Cracked.com. However, be attentive to mistakes. Even though this is an entertaining website, the articles should be written perfectly. Remember that proofreading is an integral part of the good article and always check your writing for mistakes!
To work with this website, you need to use your own Google AdSense account, and this is perhaps the only drawback of Hubpage. Everything else is great, including an easy process of article submission and high payments.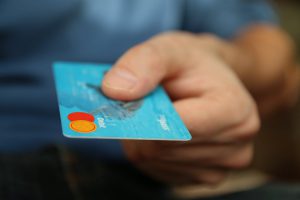 Here, your income will always depend on your article. The more popular it is, the more you get. In this way, you always stay motivated enough to produce high-quality articles that will catch the attention of the readers, but not just something that will bring you $10 or so.
This is another writer portal where your income depends on the reaction of readers. The more views and comments your article gets, the bigger your income is.
Please note. However, we have found a huge number of positive reviews of BubbleWS services, we've also found out that some of the writers don't get paid. We strongly recommend you to check this services in advance, so you don't miss the chance to earn money and don't waste your precious time.
If you are not ready to risk with the websites that pay for the reaction of the readers, you may return to the portals with fixed rates. We have already mentioned several of them at the very beginning of our list. iWriter has the same model, you submit your article and get paid if it is approved. However, here the payments are lower, up to $25 for the article. If you write posts regularly and they get good reviews, you may increase your payments up to three times from the basic rate.
This is one of the best writing platforms for everyone who is interested in the technologies and their development. Here's nothing about the relationship and yoga, only computers and the hi-tech world. To become a contributing writer, apply for the website, and get up to $50 for your posts.
This is not a pure writing website, this is rather a portal where freelancers from all over the world find jobs.  The best thing about it is the secure deals that protect both freelancers and customers from fraud.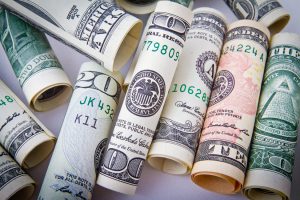 The writers who love to share their insights and tell stories about what's happening in their lives never miss a chance to submit their writing to TopTenz. This is one of the biggest portals for writers, it covers a huge number of topics and industries. Additionally, the payments are rather high, $50 per article.
Do you want to earn $100 for each post? Submit your writing to ListVerse! The variety of topics for writing is rather broad, so you will definitely find something that you love most. ListVerse has some requirements for application but they are not too complicated to fulfill.
This is one of writing websites that give all the possibilities to contributors to earn money with their talent. The thing we loved more about this website is that here writers may share their own experience on writing with the subscribers. If you have something to tell, you should definitely try to cooperate with Fund for Writers. Pay attention though that if you want to write for the newsletter, you need to wait some time, as the places here are regularly booked for 3-4 months in advance.
Earning money as a writer is not difficult today if you know websites that would gladly cooperate with you. Do remember to check the requirements of each single portal to be sure that your article will be accepted and you will get the payment for your work.
What did you hear about the websites that we've listed here? Have you cooperated with any of them? We are looking for your feedbacks and your real experience in working with writing sites!