California is known to be one of the most beautiful states with plenty of attractive must-visit areas. One place you do not want to miss is Santa Monica, just west of downtown Los Angeles. From hot tourist attractions to relaxing sunsets on the beach, Santa Monica has endless possibilities that will make it your dream vacation.
One of the most well-known spots in Santa Monica is Venice Beach. This is the place to go if you're interested in finding some souvenirs to take home or purchase some unique art. Street vendors sell anything from paintings to henna tattoos.
If you're interested in shopping and hitting up the hottest boutiques, check out Third Street Promenade. Not only will you have access to multiple high-end outlets all on one street, but you'll also get to enjoy a variety of street performers, including, bands, musicians, and more. Stores on Third Street Promenade include Brandy Melville, jewelry boutiques, Abercrombie and Fitch, Fossil, gift shops, street vendors, and more.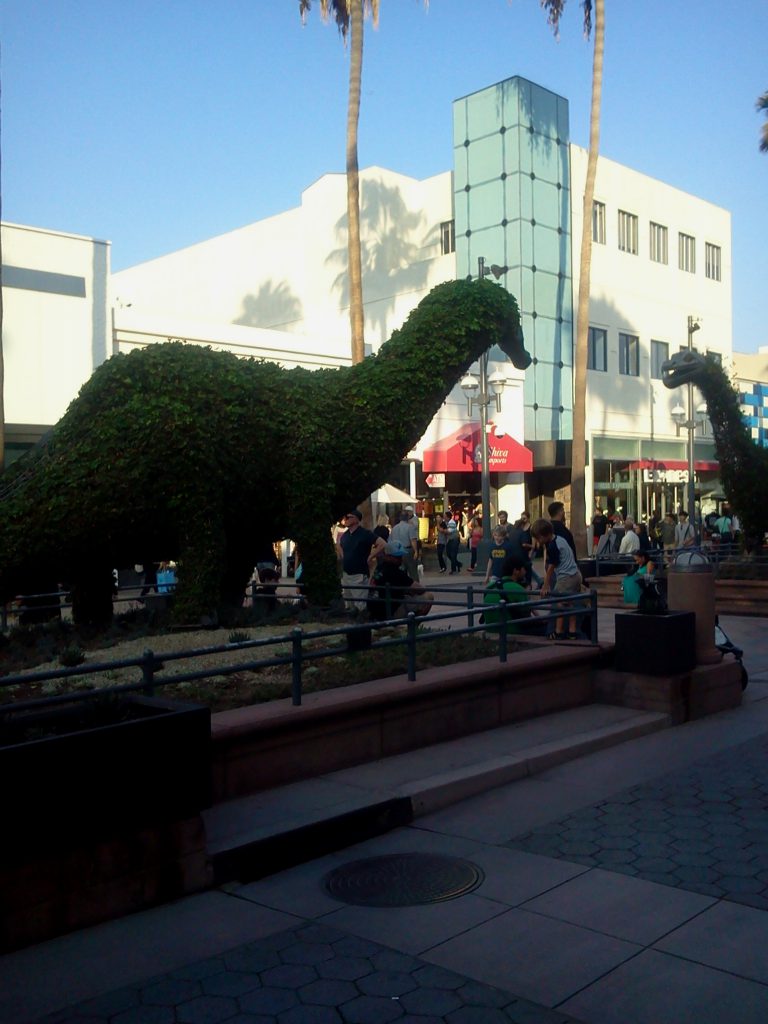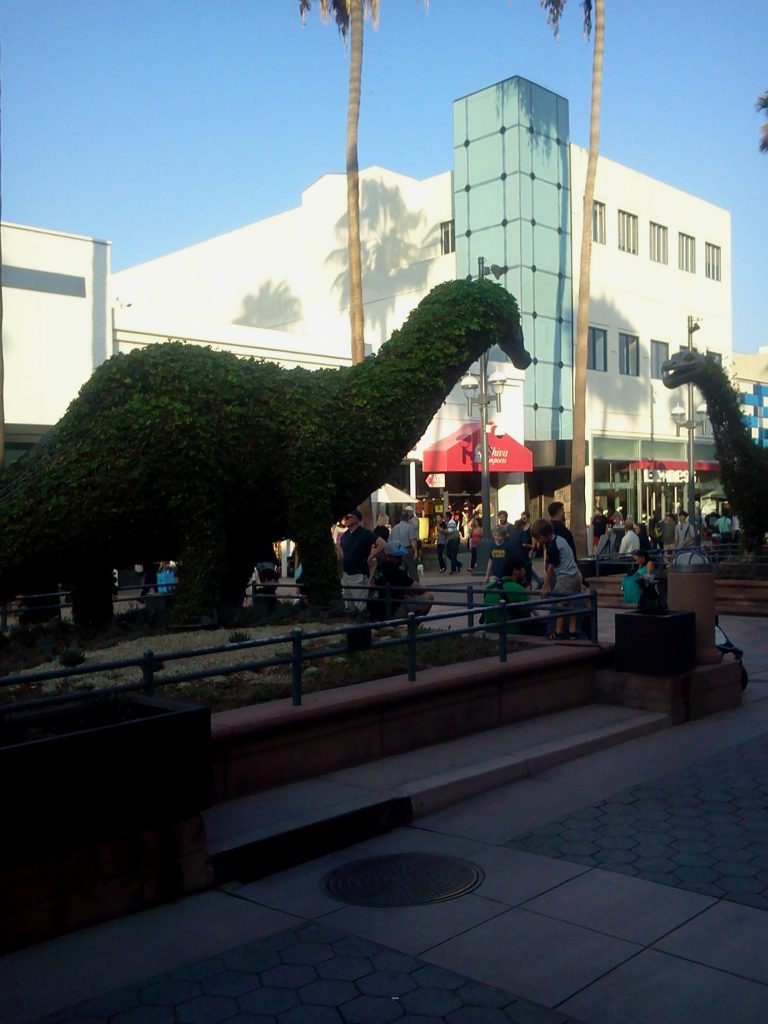 Although not commonly known as a tourist attraction, the Santa Monica Airport is a neat spot to visit. Head on up to the observation deck to watch planes take off and land right in front of your eyes. Grab a bite to eat at the Typhoon restaurant while you're at it!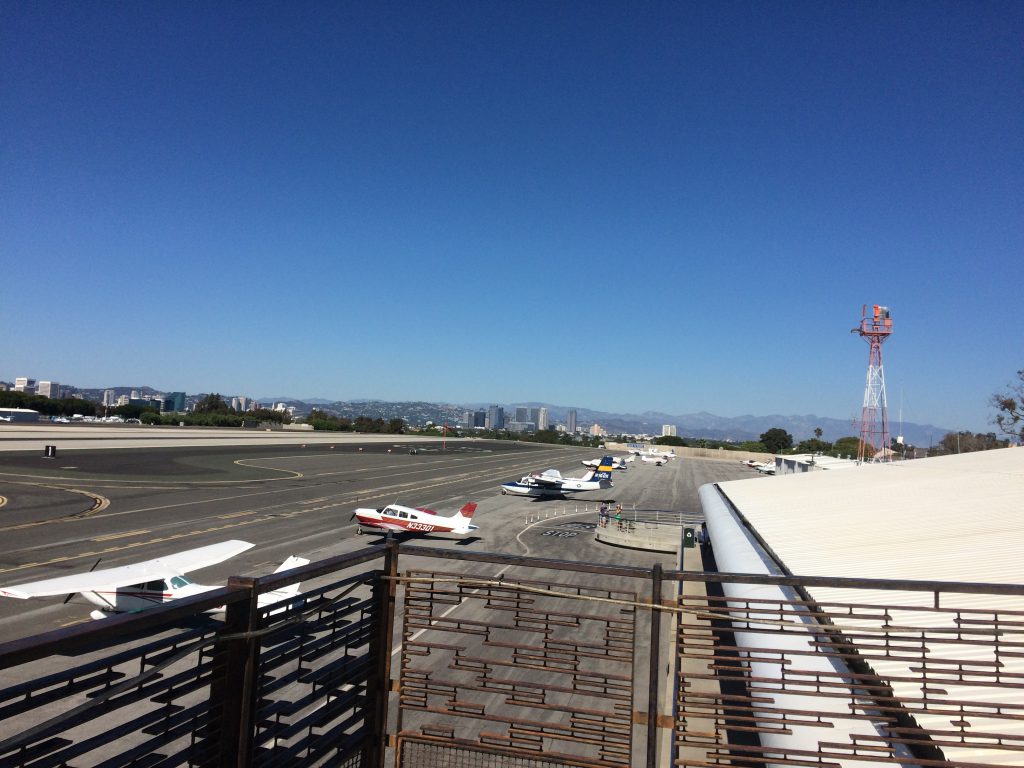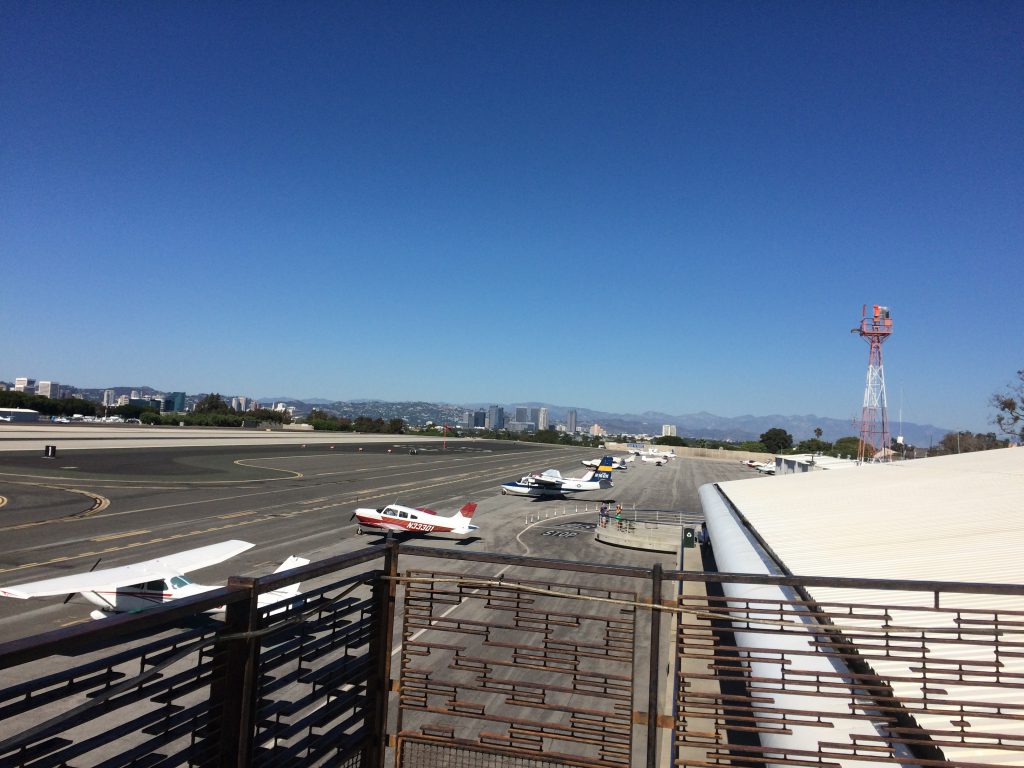 A trip to California is not complete without spending a day on the beach. Visit famous spots such as Muscle Beach or find a less-crowded spot to watch a spectacular sunset over the ocean. Take a dip in the cool water and maybe catch a wave or two.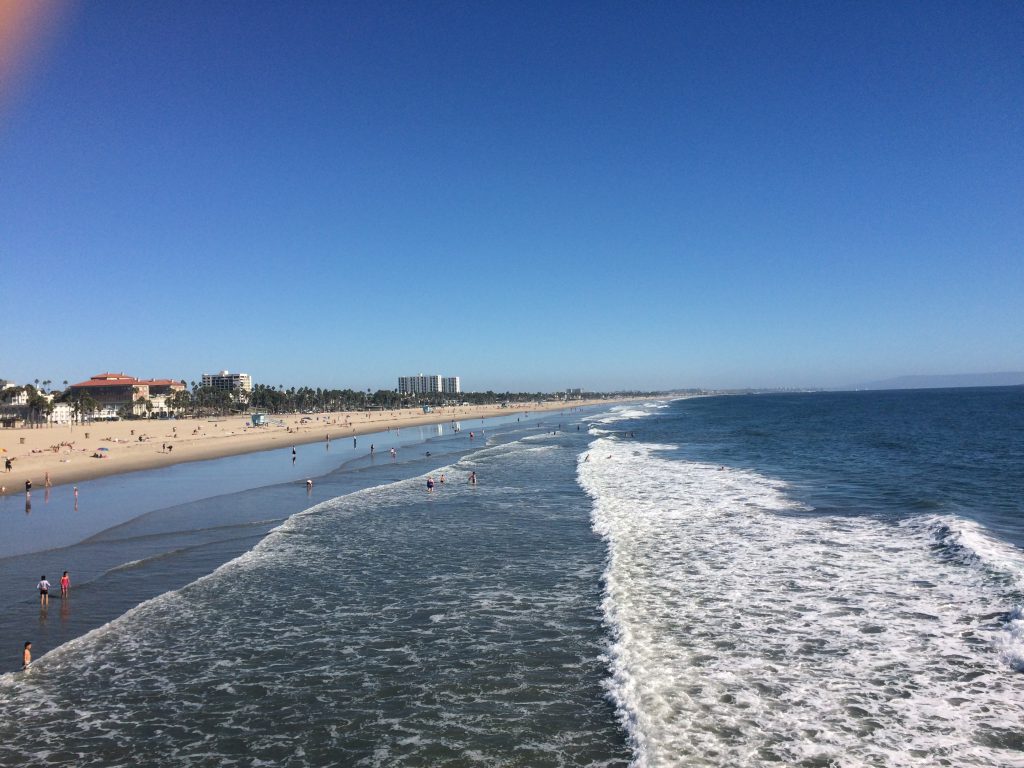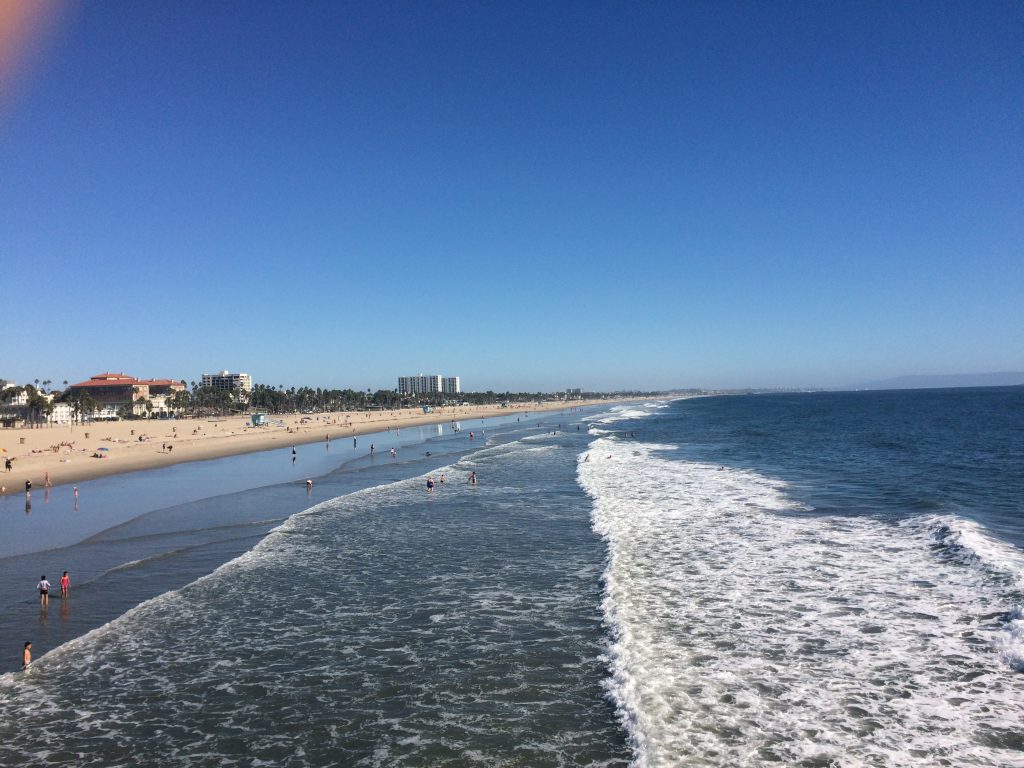 Easily one of the most famous attractions of Santa Monica is the Santa Monica Pier. Here, you'll find restaurants, gift shops, the Santa Monica Pier Aquarium, and the iconic Ferris wheel, part of Pacific Ocean Park (which offers other amusement rides, as well, for $5- $8 per ride for one person). Walk down to the end of the pier to witness a fantastic view of the Pacific Ocean, or have fun on the rollercoaster and other attractions. At night, watch the Ferris wheel light up as you enjoy a concert.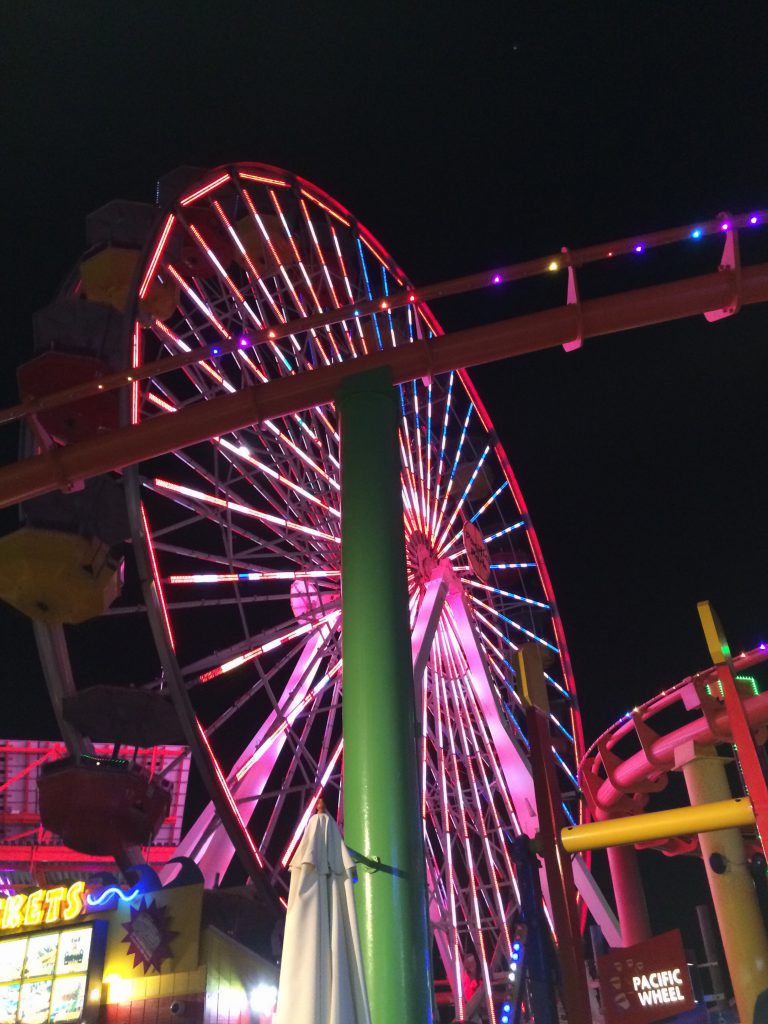 Santa Monica has a wide variety of restaurants for you to try out. For the seafood-lover, check out Bubba Gump Shrimp Co. at the pier. Tender Greens is the place to go for all-around American cuisine. If you are a vegan or vegetarian, great options include Café Gratitude, Thai Vegan, and Native Foods Café.
As far as transportation goes, the city busses (Big Blue Bus) are your best bet. Of course, having your own car is nice, but you'll be competing with LA traffic and it is often not worth it to own a car when many places are within walking distance from most residential areas. For the places that you can't walk to, city bus rides are $1 per ride. Special prices exist for seniors and college students, and multiple-ride passes are available starting from $4 for a day pass up to $50 for an unlimited-ride local 30-day pass. City busses can take you to and from a variety of places, including Santa Monica College and Third Street Promenade. Alternatively, Uber is a quick and easy way to get from one place to another without having to wait for a bus.
Whatever your main reason for visiting Santa Monica is, there is a little bit of something for everybody. For college kids, a day of shopping and hanging out on the beach is likely to be the highlight of the trip. For a couple on a romantic getaway, an evening at a fancy restaurant followed by a walk down Third Street Promenade is the way to go. Kids are most likely to enjoy a day at Pacific Ocean Park on the pier and a visit to the Santa Monica Airport. With so many options for entertainment, a vacation to Santa Monica will not disappoint- just remember to schedule enough days to fit it all in!