Apart from all our famous Indian sweets, I think cakes are fast pacing up the popularity chart for its salivating taste, attractive look, and ease of availability. Nowadays, an eggless option is also there and that's why cakes have become a favorite among all. And one cannot miss the huge variety in terms of flavor of cakes and this is what makes the cakes a really special item when you are searching for a gift for any occasions. Special cakes are made nowadays by the eminent bakers keeping the festivals or occasions in mind and that's why all that you were finding may find a relief in cake shops.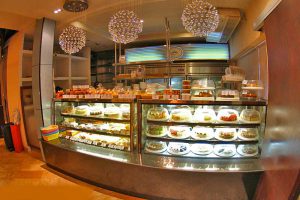 From a Navratri to New Year, from Diwali to Daughter's Day, from Makar Sankranti to Mother's Day, and from Baisakhi to Valentine's Day, you would find a theme ready for your occasion and send these amazing cakes as a gift for your loved ones. Various bakers tie up with cake artists and give a nice and attractive look to the cakes that would become the talk of the party. For example, a designer cake made in the shape of a dancing couple would be a fabulous option for an anniversary party. The best part of these cakes are that you can select your own flavor and get it customized for the party.
To set your mood of romance high on Valentine's Day, you can order for the special cake named Red Velvet which looks ravishing. A color combination of red and white is used in this cake which truly falls in the spirit of Valentine love. You can combine a bouquet of red roses along with this cake and present to your sweetheart.
If you are about to meet all your friends on this Navratri or Diwali, an assortment of yummy cupcakes would be a welcome idea. It is a mouthful lump of pure enjoyment and as it is available in variety of flavors starting from a mango to lemon, pineapple to strawberry, chocolate truffle to red velvet, butterscotch to coffee, you can add a lot of vivacious air in your get together party. Each one would find his/her favorite flavor in it. Order your desired one from the nearest cake shop or from any other online cake shop and continue the spirit of love and life.