More and more people suffering from and developing allergies. For some it's a reaction to the onset of the 21st century, while for other unfortunates, it's a case of being born with problems of varying degrees of severity.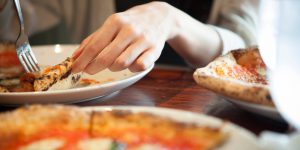 One of the more common allergic afflictions is the inability to digest milk and milk products. It causes many respiratory problems with excessive mucus, colds, coughs, tonsillitis, asthma and many other debilitating symptoms.
Whole milk contains a great deal of saturated fat, which is coarse in texture and therefore difficult to digest. While dietitians and doctors advise that the population in general seek out low-fat products, there are still those who cannot tolerate cow's milk in any form.
For this sector of the population, cooking and food preparation becomes twice as difficult. Alternatives such as almond, soy and sesame seed milk have great nutritional value, and goat's milk has been recommended as the closest in chemical composition to that of human milk.
It is often difficult to devise menus which don't contain dairy products, but we has included several recipes which meet specific needs such as these.
1. Baked Zucchini Loaf
2 cups cooked brown rice, millet or bulgur wheat
½ cup soy flour
3 cloves garlic, crushed
1 tbsp of favorite curry powder
¼ bunch spring onions, washed, trimmed and finely chopped
2 tbsps tahini paste
3 tbsps tamari
500g sweet, young zucchini, washed, trimmed and sliced
2 cups broccoli flowerets or green peas
extra zucchinis and parsley for decoration
Zucchini Bread via Simply Recipes
Steam the zucchini and broccoli (or peas) well until tender, about 15 mins. Meanwhile, mix rice (millet or bulgur wheat) with soy flour, garlic, curry powder, tahini and tamari. Add broccoli (or peas), and zucchini and mix well. Cut additional zucchini into thin length way slices, and arrange neatly on bottom and sides of tin which have been lightly oiled.
Pat loaf mixture firmly down in tin. Bake at 375 degrees F or 190 degrees C for 35 minutes. Allow to cool slightly in tin before turning out. Decorate with fresh parsley.
Can be served hot or cold. Cooking time: rice, millet or bulgur wheat – 25 mins; loaf – 45 mins.
2. Spicy Tofu and Lettuce Roll-ups
6 medium/large lettuce leaves with coarse ends trimmed, washed and dried
750g tofu, drained and mashed
1 cup sliced mushrooms
dash of tamari and tahini
½ bunch spring onions: trimmed, washed and chopped
6 thick slices of tomato
6 rings of green capsicum
6 olives/toothpicks
2 cloves garlic (crushed)
Spicy Tofu and Lettuce Roll-ups via Jenessa's Dinners
Mix tofu, mushrooms, tahini, tamari, and spring onions. Spread thickly on six lettuce leaves. Roll up and place a slice of tomato on each. Top with a green capsicum and olive and spear all with a toothpick to secure.
3. Scrumptious Strawberry Shortcake
For one lamington tin. Cooking time — 20 mins.
1 cup desiccated coconut or almond meal
½ cup soy flour
½ cup oats
1 cup wholemeal self-raising flour
⅓ cup oil
⅓ cup honey
a little soy milk or water
Strawberry Short Cakes via Kitchen Encounters
Mix coconut (or almond meal), soy flour, oats and flour. Make a well in the center and add oil and honey. Mix well and add enough soy milk (or water) to bring to a moist cake consistency. Using moistened hands, pat mixture down flat into greased cake tin. Bake at 400 degrees F or 200 degrees C until golden, about 20 mins. Cool.
Topping
2 punnets strawberries, washed, hulled
2 and a half cups apple juice
2 tsps agar agar powder
2 tbsps honey
Place strawberries on cake. Place juice, honey and agar agar powder in saucepan and bring to boil, cooking and stirring for one minute. Cook till the mixture is no longer steaming. Pour over strawberries. Chill and cut into fingers and squares. Top each with a fresh strawberry, or sprig of mint.
NOTE: Tahini is a paste made from grinding sesame seeds into a "butter" and adding sesame or peanut oil. It is high in protein and calcium. Tamari is pure soy sauce. It has a full-bodied flavor and can be used to flavor dips, soups and casseroles. Both are available from health food shops.