Centrally situated in South America, Brazil is the largest country on the continent. It consists of similar geography and topography across the country, and it has a very diverse population. Brazil is no stranger to tourism as people from across the globe come to visit year round. Its history, culture, and tourist attractions are just a few things that draw people to Brazil.
The people of Brazil have an intriguing cultural background. While visiting, you are guaranteed to meet people from various ethnicities, including Native American, African American, European or Asian descent, and a combination of these. Brazilians are friendly, honest people who enjoy companionship. They are known to invite people to have lunch or dinner with them at their houses. One of the most significant events that happens in Brazil every year is Carnival. Carnival is a week long celebration that occurs after Lent, and consists of dancing, fascinating costumes, floats, and all out celebration. If you like partying, definitely visit Brazil around the time of Carnival.
Tourism is a big industry in Brazil, especially in the southeastern region of the country. One of the most popular tourism destinations is the city of Rio de Janeiro. People flock to this city to visit its beautiful beaches, one of the most well-known being Copacabana. Brazilians love soccer, so it should come as no surprise that Rio has the largest soccer stadium, the Maracana Stadium. Downtown Rio has plenty of sites to see, including many churches, cathedrals and historic sites. The concrete Cathedral of Rio de Janeiro, the Municipal Theater, and the National Library are some great places to go see. South of downtown is where Copacabana and a few of the beaches are located, as well as the famous Sugarloaf Mountain. You have to take two cable cars up to the top, and the view is breath taking, as can be seen in this photo.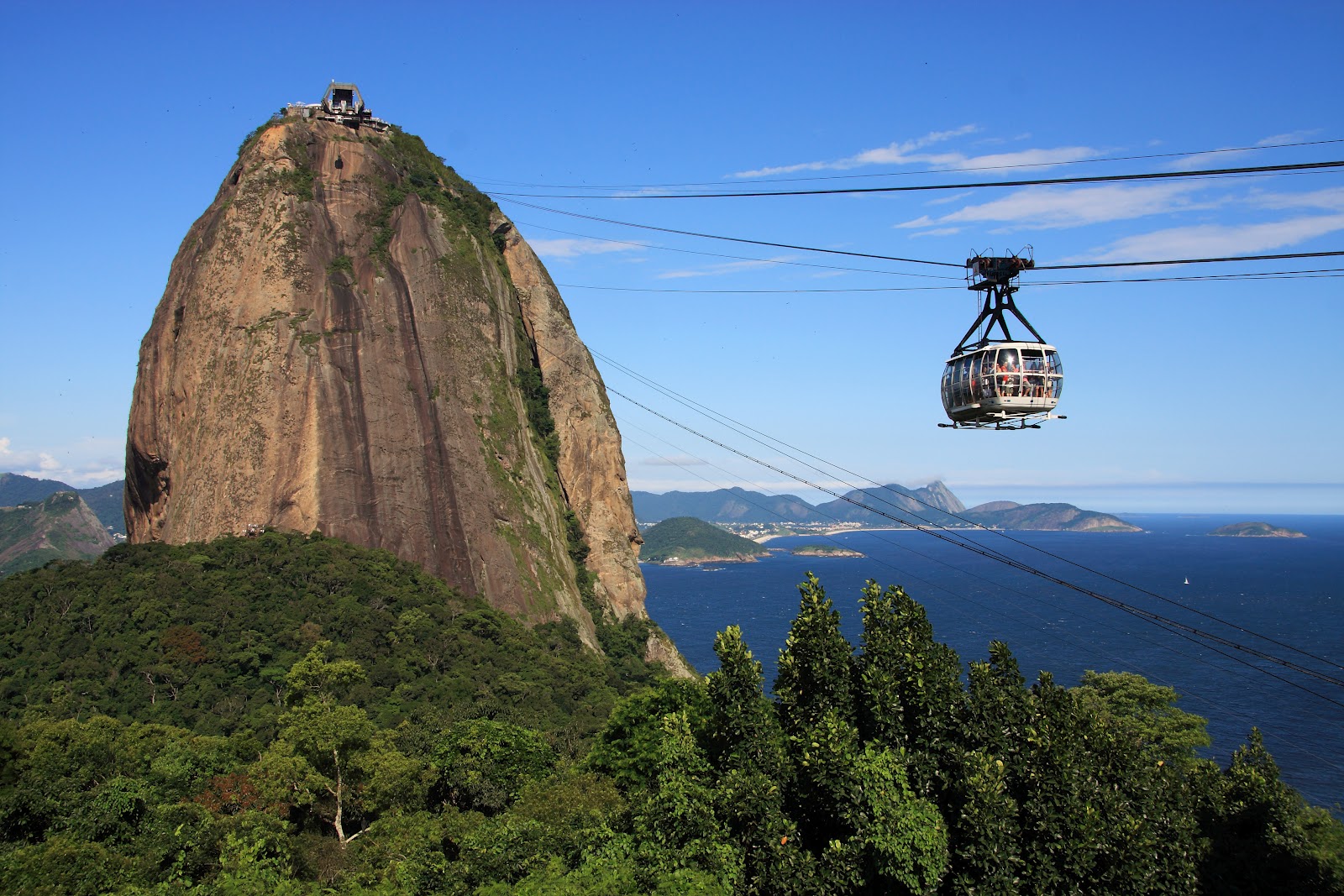 If you aren't too familiar with Rio, don't go to the favelas north of the city. This is a poorer part of town where a lot of crime happens. This is only one city in Brazil. Brasilia are two other cities one can visit while in the country.
Brasilia is especially interesting to those who are interested in architecture, as many of the buildings downtown are designed to match each other with the same style. The city is built along the shore of Lake Paranoa.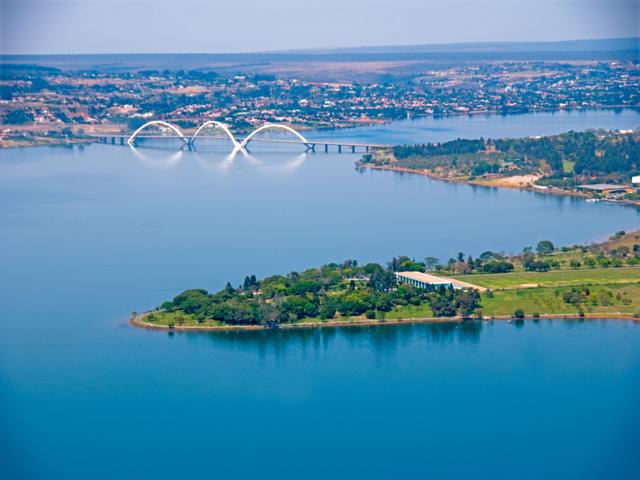 This is especially appealing to those who enjoy such activities as fishing, kayaking, and boating, as well as wind surfing and diving. If you prefer to stick to downtown settings, there is a lot to see in downtown Brasilia. The architect Oscar Niemeyer designed the majority of the buildings found here. The Congressional Palace is an impressive structure; it is composed of two towers connected by a concrete dome and a concrete bowl called the Chamber of Deputies. Perhaps more impressive is the city's cathedral. The National Theater and Itamaraty Palace are a couple other destinations that must be seen. Brasilia has fairly good transportation. The airport is about seven miles (11.27 Km) from the center of the city, and taxi and bus services are always waiting for arriving passengers. Rio has two airports that serve commercial flights too and from the city, and buses are the main form of transportation in the city. Brazil has a very accessible layout within its cities for the most part.
Brazil is a splendid place to visit, whether you want to see modern skyscrapers, or the plant and animal life in the Amazon River Basin. Its history and culture are as interesting as ever. Brazilian tradition is very welcoming and comforting to those who are not from the area. If you visit Brazil, you won't be disappointed.