Off the coast of France rests a small island in the mediterranean. Traded from one country to another throughout the centuries, it begrudgingly remains a small, but very proud region of France. The island sits nearly forgotten from October until May, but in the summer months, Corsica comes alive as the "ile de la beaute", or "island of beauty". The nickname is fitting for this stunning island, with its turquoise beaches, soft sands and jagged mountains. The juxtaposition of its landscape makes for one heck of a postcard. Because the terrain is so varied, Corsica is perfect for anyone from the avid hiker to the lazy beach bum.
People
Corsica is technically a region of France, but the people who live there could more accurately be described as Italians who happen to speak french. Everyone is warm, and welcoming. They want you there and they want you to enjoy their island. And there is so much to do and see, it's not a very difficult task.
Food
The food in Corsica tastes Italian with a French twist. The pizza and pasta is to die for, but then again so are the crepes and galettes. If you want to eat something more traditional you can't go wrong with Corsica's figatellu, a traditional spiced sausage or blettes, a regional savory pastry. But if you're not hungry, a simple coffee by the sea will wake you up and make you wonder how French coffee can taste so much better.
Cities to Visit
There are more than few major cities in Corsica worth seeing. Ajaccio, is not only the capital of the island, but is also Napoleon Bonaparte's birthplace. Ties to Napoleon are all over the city from the main drag, Cours Napoleon, to souvenirs shops that sell everything from Napoleon mugs to hand towels. It's even possible to go and visit the house where he was born.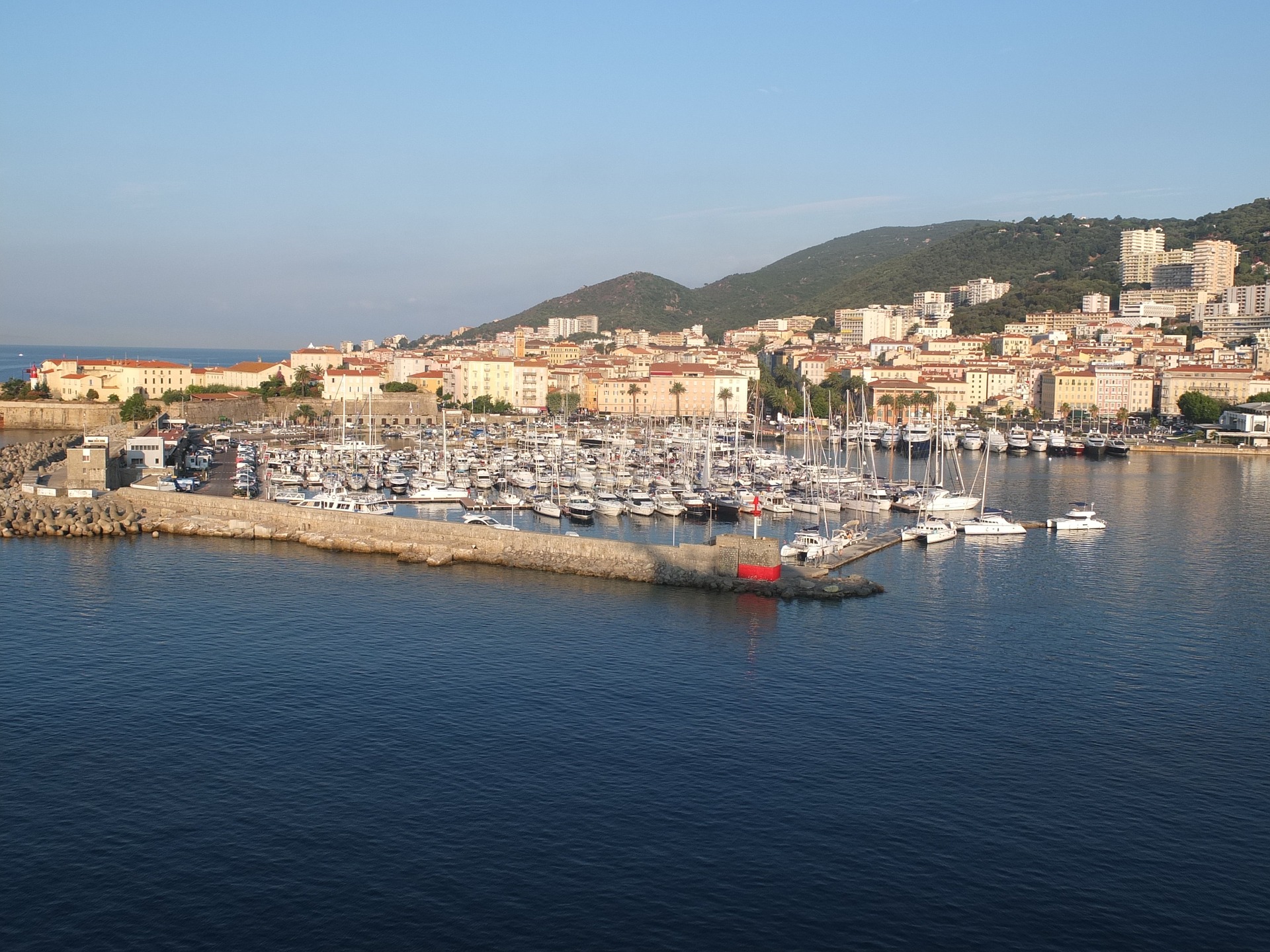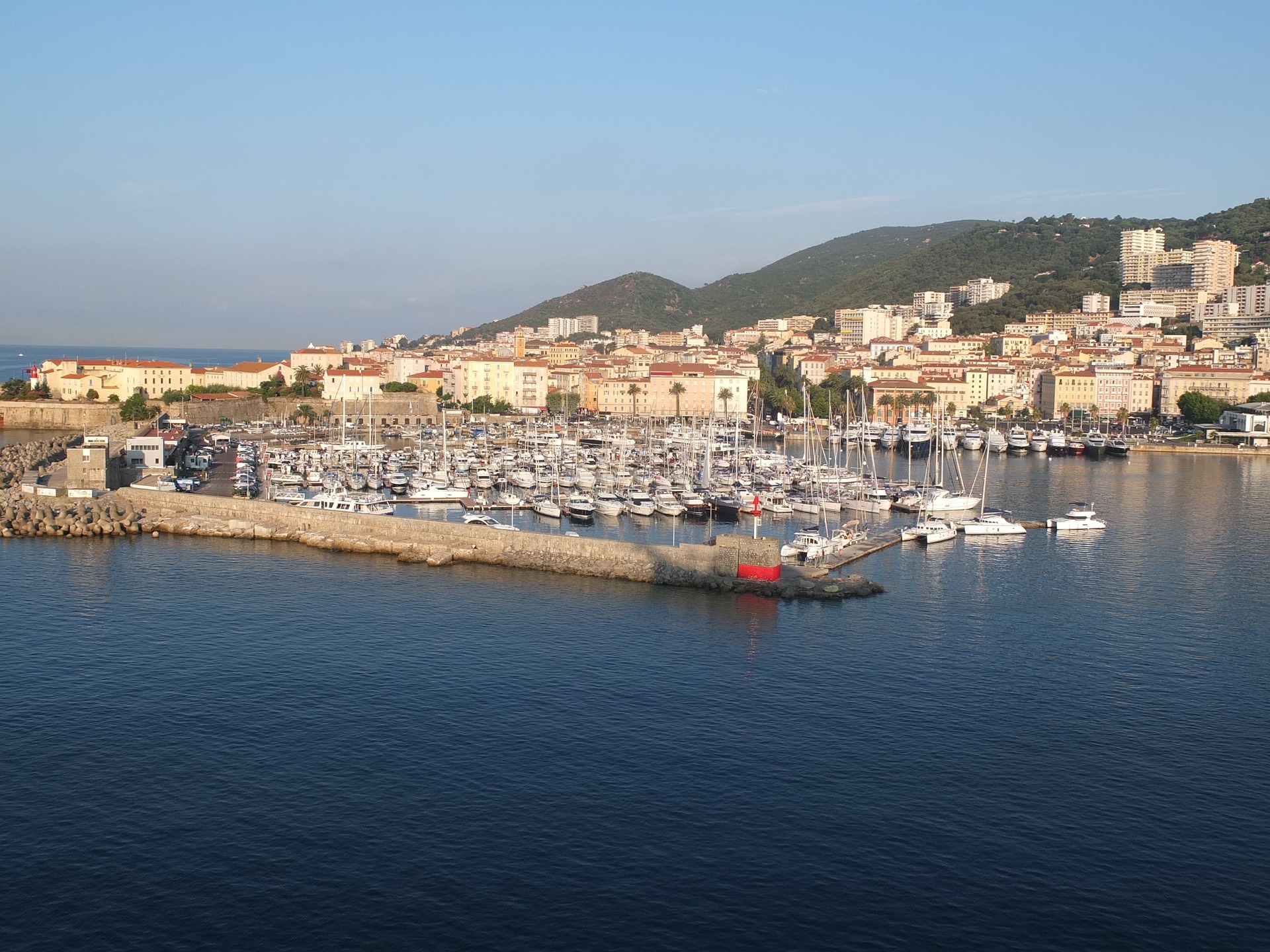 Ajaccio is a beautiful town with a sparkling blue ocean and palm trees against a backdrop of severe-looking mountains. Although Ajaccio is beautiful in the summertime, in the spring, it snows in the mountains, but stays warm enough to swim in the sea. In the early spring, it is possible to go skiing at "valle d'eze", a slope with a view. Only 45 minutes from Ajaccio, it's possible to ski up high and look at the sea below.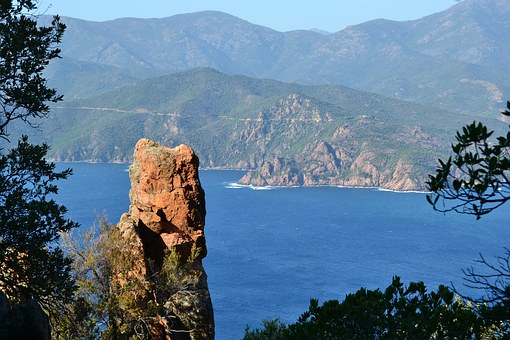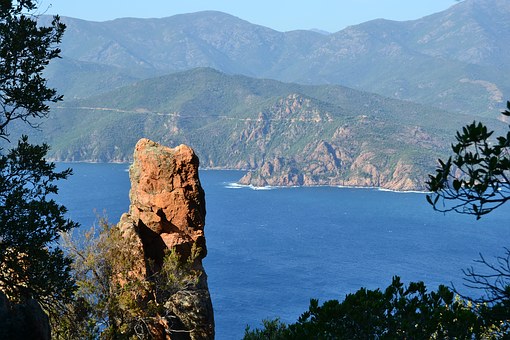 However, Ajaccio isn't the only major city worth a visit. To the north is Bastia, Corsica's other major city. A bit of a younger crowd, Bastia has a great nightlife scene. Whether you're having drinks by the marina, or find a cool new bar in the old town, you won't be bored. Also situated by the sea, Bastia offers more of a hustle and bustle atmosphere. Just as pretty as Ajaccio, it is split into old and new town. New town boasts lots of shopping and restaurants while old town's historic center is perfect for any history buff.
Slightly south of Bastia is Corte, the only university town in Corsica. The city is nestled in the mountains. At first you might think you made a wrong turn and ended up in Utah. Although hiking is big in all of Corsica, the hiking trails around Corte are some of the best on the island. The waterfalls and rocky cliffs are worth the sometimes strenuous trek.
Haute-Corse
Haute-corse, or Northern Corsica, is the very tippy top of the island. Regarded by Corsicans as the most traditional region, it may also be the most picturesque. Tiny towns have remained nestled in their hillsides for centuries. If you have a car and don't mind the windy roads, haute-corse is perfect for a romantic time away. Flit from one town to another, enjoying the quiet atmosphere. Little churches, cafes and boutique hotels abound in this part of the island.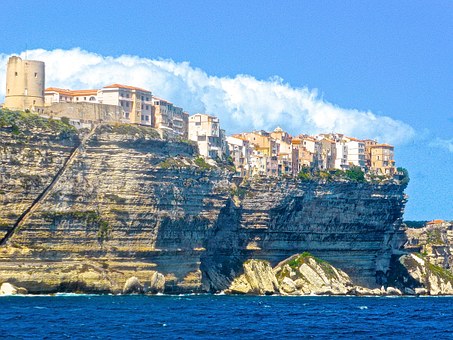 Corsica is magic. It's just off the beaten track to where it isn't swimming with tourists, but touristy enough so if you don't speak French, it's never a problem. Whether you're into a day at the beach, a great nightlife scene, a romantic getaway, or an avid hiker, there is something for everyone. This sunny destination welcomes you home.