Update your WhatsApp today and you will receive a new message with a lock at the beginning "Messages  you send to this chat and calls are now secured with end-to-end encryption. Tab for more info"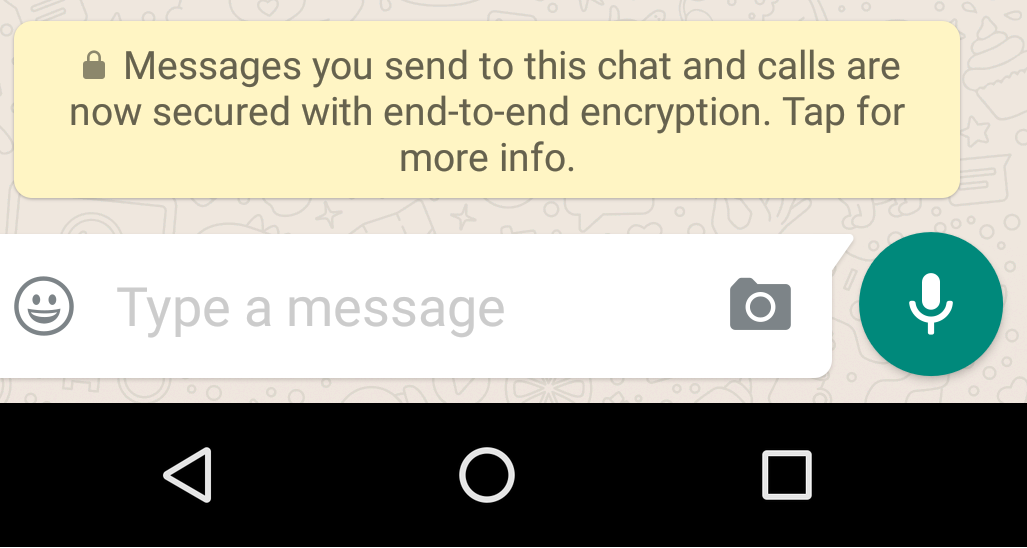 The app had encryption since november 2014 but today they accomplished complete communications encryption throughout the whole application, beside the regular text messages encryption which was already available, WhatsApp now protects voice calls, video chats and group messages.
This protection is available throughout all the platforms that WhatsApp runs on including Android, iOS and BB10 and others, all you have to do is update the latest version from your store(google play, iTunes…).
A thumbs up for Open Whisper Systems who worked on achieving this open source messaging encryption.
On a side note, in this same update WhatsApp added a new option for attaching pdf files, when attaching a PDF, you can now tap "Browse other docs.." to pick a PDF from another source, like Google Drive or Microsoft OneDrive.
Drop us a comment if you have any thoughts on this topics.