Surprises are loved by one and all and when it is a matter of surprising your husband you cannot afford to keep your plans plain and simple. It is true that guys are not so fond of surprise as girls but even they once in a while love to be surprised by their special ones. After all, surprises always make a person feel special, wanted and loved. It is a difficult job to plan surprises that turn out to be pleasant and true fun. Guys have a paucity of options to gift and thus you need to be extra careful while planning your surprise routine.
Let us give you 20 fun ways to surprise your husband so that he truly feels special in a memorable way. If it's his birthday or your anniversary or a normal occasion then also these ideas would give the perfect results. Right at the stroke of midnight, make arrangements for a customized lamp with your and his pictures. Lighten the room with the lamp and ask him to visit it. It would definitely turn out to be a big thing for him.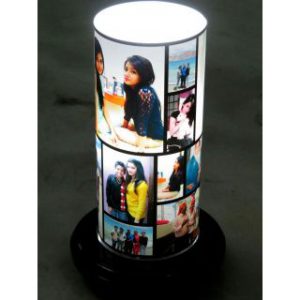 Husbands are always close to their families. Try to include the family front also to make a pleasant surprise. Invite some of his friends and family members and ask them to come along with the favorite flowers of your husband. If they are busy you can also ask them to send flowers online just in order to surprise him more.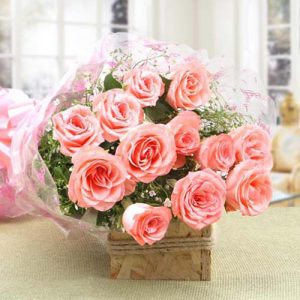 Online surprise gifts are again one of the most promising ideas to surprise your husband. Keep sending him chocolates, sweets, bouquets throughout the day through the help of online portals. This is one of the greatest blessings of technology that you can put to use.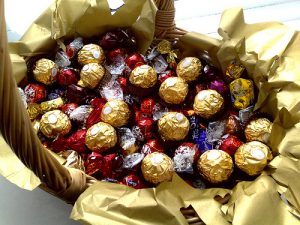 If your husband is in love with soft toys, then again you can surprise him with some cool teddies clubbed with appetizing chocolates. This would definitely be a cute surprise for him making him realize how much you feel for him.
It is often said that the best way to win a man's heart is through food. Make his best dish for the day and let him enjoy a classy memorable meal.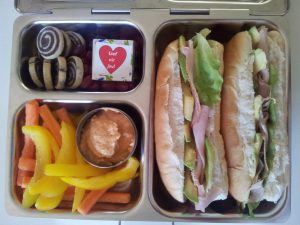 When it comes to food, you can also plan a candle-light dinner setting and give him a romantic surprise.
Is your husband a fitness freak? Well, then one of the best gift to give him is a gym membership where he would have the best of sessions enjoying complete fitness routines.
Movie tickets are also a great way to create fond memories for the day. Book 2 tickets to his favorite movie/theatre and ask him to meet somewhere near the location without revealing the plan. This would definitely bring a twist to your planned day.
Another interesting thing that you can do is create a setting in your home filled with balloons, candles and other decorations. This would definitely pump the happiness of your husband.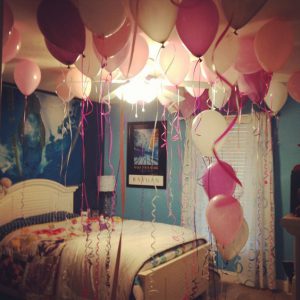 Sometimes giving with a noble heart is another convenient way of celebrating a special day. Arranging a visit to a nearby NGO or a slum and donating chocolates and sweets is really a cool way to celebrate a moment with your husband.
Most of the husbands have a hectic life owing to their job roles and pressures. So to bring a break in the monotonous office lives, send online gifts that arrive in every hour of the day and yes, it would be definitely turn out to be an amazing surprise to remember.
A grooming kit can once again prove to be an incredible surprise for the Man of Your Life. Let the Man of your life feel special and rejuvenated with the grooming kit.
We all want our husbands to be safe and lucky. Planning an idol surprise gift for his special day that he can carry with himself or place it on his workstation is another innovative idea.
Always remember that your way of surprising your husband need not turn out to be an expensive affair. Just when he is back from office you can greet him with a warm hug and a small bouquet and let the magic of love do its wonder.
You can also plan a visit to a five star property or a restaurant without even informing him. Book the tables before he comes to know. And then you can have the best of times with your husband.
Giving a surprise to your husband can also be in the form of dry fruits gift hampers. A dry fruit is the symbol of prosperity and richness. Give a gift hamper of dry fruits for a perfect healthy surprise.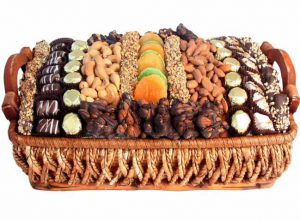 Plan a midnight surprise with online gifts India. Send online gifts India to husband for midnight delivery and then it would be an amazing experience for him when the delivery boy comes to your doorstep with a bunch of flowers along with a cake or other gift hampers.
Another best thing you can plan ahead is a photo cake. Photo cakes have become the trend of the season and when you send online gifts India, photo cakes are really appealing.
One more idea that you can definitely execute is chocolate bouquets. Chocolate bouquets are really adorable with a huge number of chocolates arranged in an array which you two can cherish together.
The last but not the least surprise to celebrate your hubby's presence in your life is spend a complete day of togetherness with him. Take a break from work or your daily household chores and spend a complete day with him.
So get your flow of surprises going with these ideas and let every day turn out to be an amazing surprise for your husband.