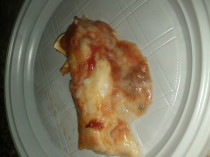 Lasagne (Lasagna) originated in Italy, is a wide, flat pasta shape and possibly one of the oldest. As with most other types of pasta, the word is a plural form, lasagne meaning more than one piece of lasagna ribbon. The word also refers to a dish made with this type of pasta in several layers interspersed with layers of various ingredients and sauces
Ingredients needed to make this Recipe. (4 servings)
250 g of Lasagna pasta
150 g Minced meat
1 medium size onion
4 tablespoon vegetable oil
2 tablespoon salt
1/2 tablespoon of pepper
1 1/2 cups of milk
2 tablespoon of flour
250 ml of tomato juice
250 g of Parmesan (Parmigiano) cheese
250 g of mozzarella cheese
Preparation phase (20 min)
Bechamel sauce: H

eat 2 tablespoon of oil (you can replace oil with butter), add the flour and whisk until smooth, about 2 minutes. Gradually add the milk, whisking constantly to prevent any lumps from forming. Continue to simmer and whisk over medium heat until the sauce is thick, smooth and creamy, about 10 minutes. If you feel that the Sauce is not thick enough you can always add some aditional flour and stir well. Stir until well combined and check for seasoning. The sauce should be thick enough to coat the back of wooden spoon. Set aside and allow to cool completely.
Meat and Tomato Sauce: Heat 2 tablespoon of the oil in a pane and put in the onions for about 1~2 min. Add the meat, and keep stirring every 5 min. As soon as the meat is cooked add the salt and pepper then after around 1 min add the Tomato juice. Wait for around 5 to 10 min, till the sauce becomes thicker. turn off the stove and move aside.

Cook the Lasagna pasta:

This step is not mandatory, even on the cover of the pasta they don't ask you to do it, but from experience i recommend it. Heat in a pane water till boil, plunge the Lasagna pasta in the boiling water for 1 min only and move them to a strainer to drain the water. Pay attention if the pasta are kept on each other they will stick together.
Steps (30 min)
Using a tray we will start making the layer of the Lasagna
Layer 1 put in the meat and tomato sauce.
layer 2 put a layer of Lasagna pasta.
layer 3 put a layer of meat and tomato and cover it with Parmesan cheese
layer 4 put a layer of lasagna pasta.
layer 5 put a layer of Bechamel sauce and cover it with mozzarella cheese
layer 6 put a layer of lasagna pasta.
layer 7 put a layer of meat and tomato and cover it with Parmesan cheese
You can repeat layer 6 and 7 as much as needed at the end cover everything with a layer of mozzarella cheese. Put the tray in a 180C heated oven for around 20 min ( till the cheese become darker, check  picture below )
Remember the Lasagna is best served hot and directly out of the oven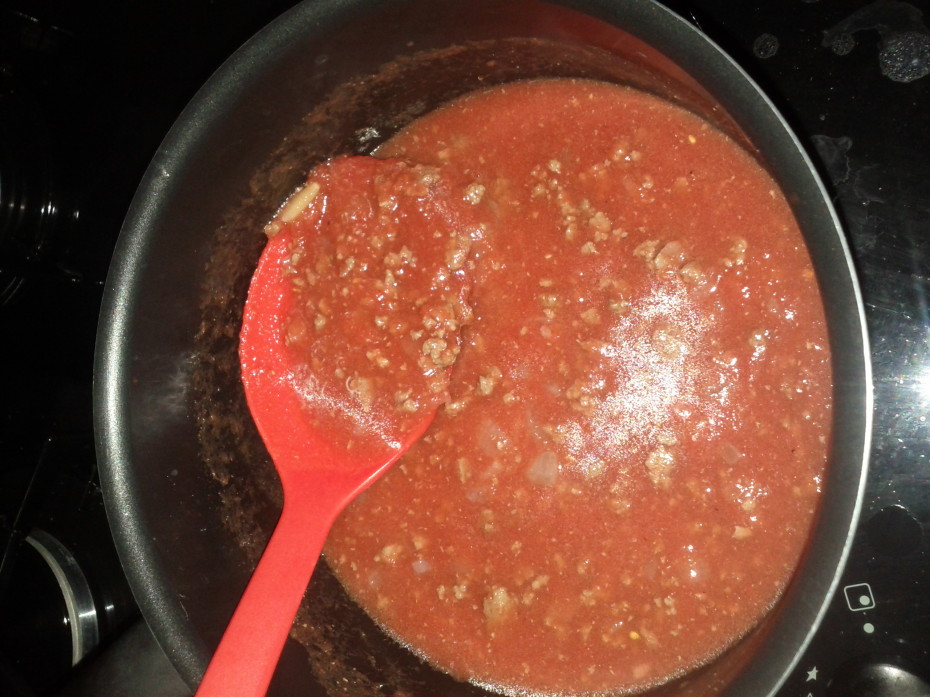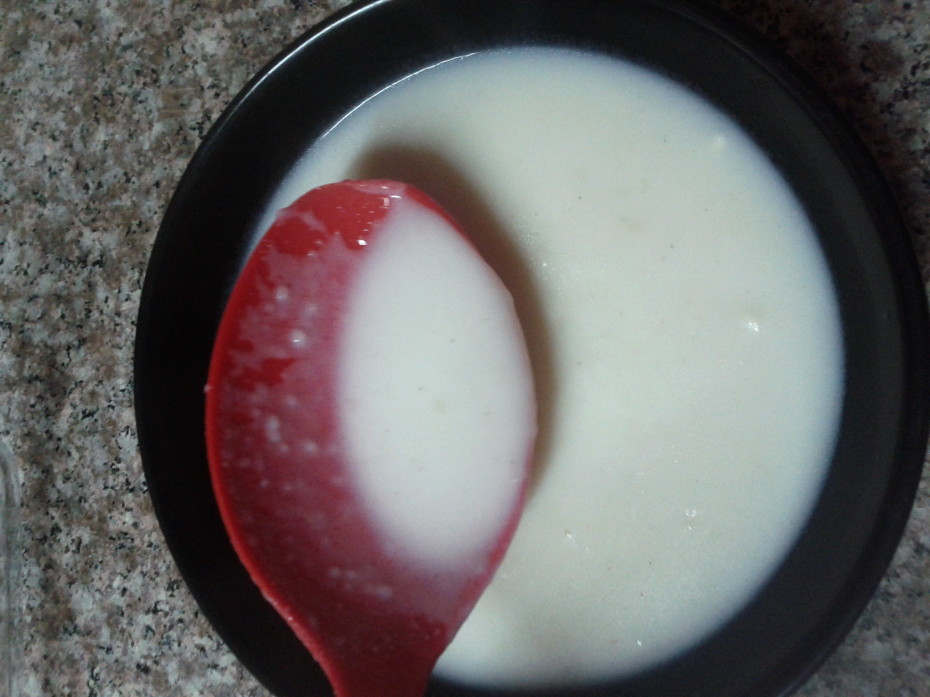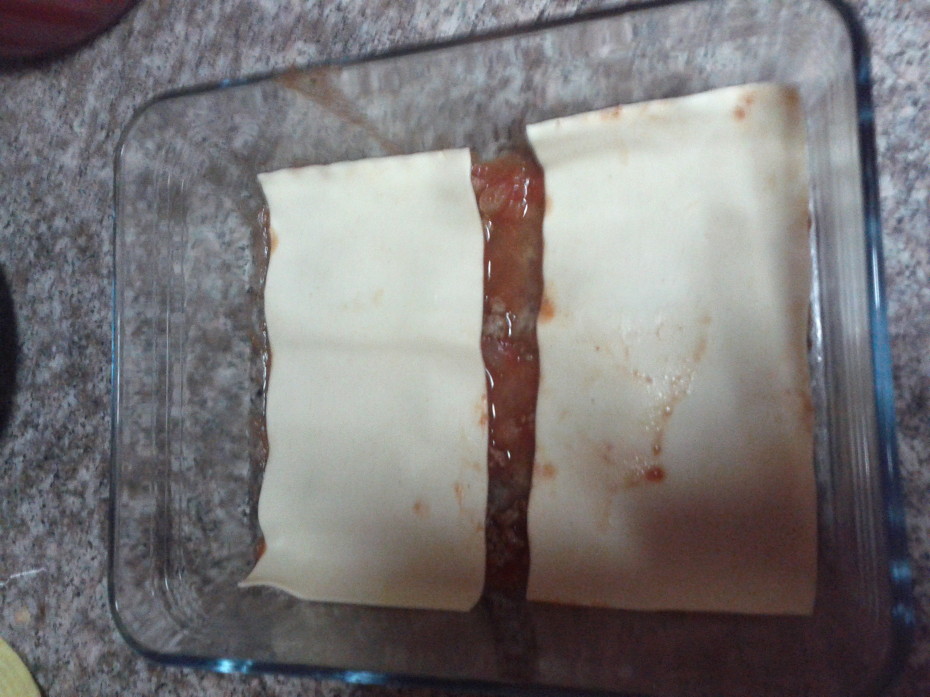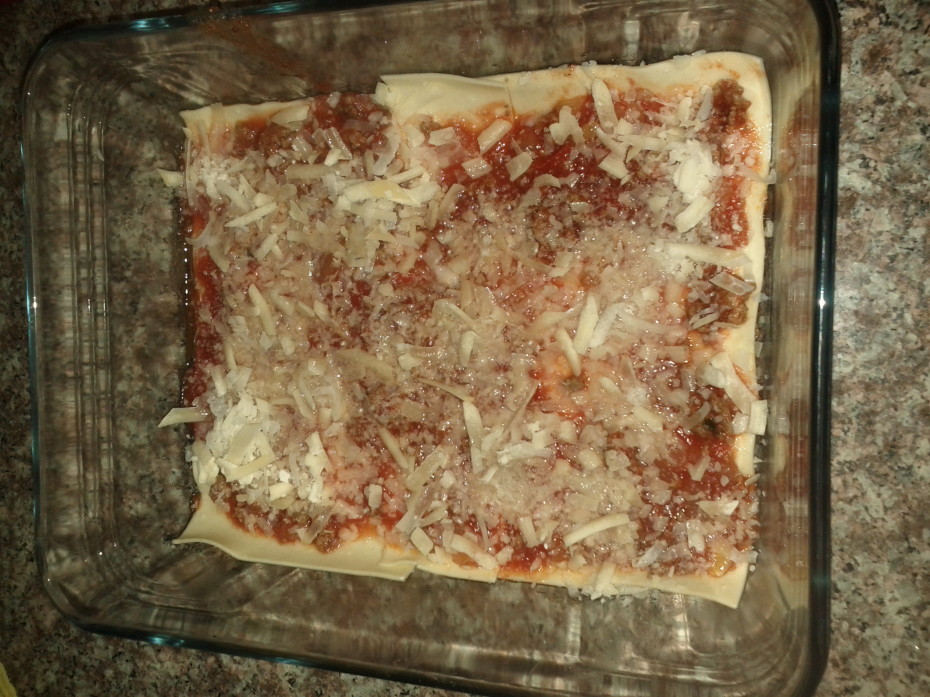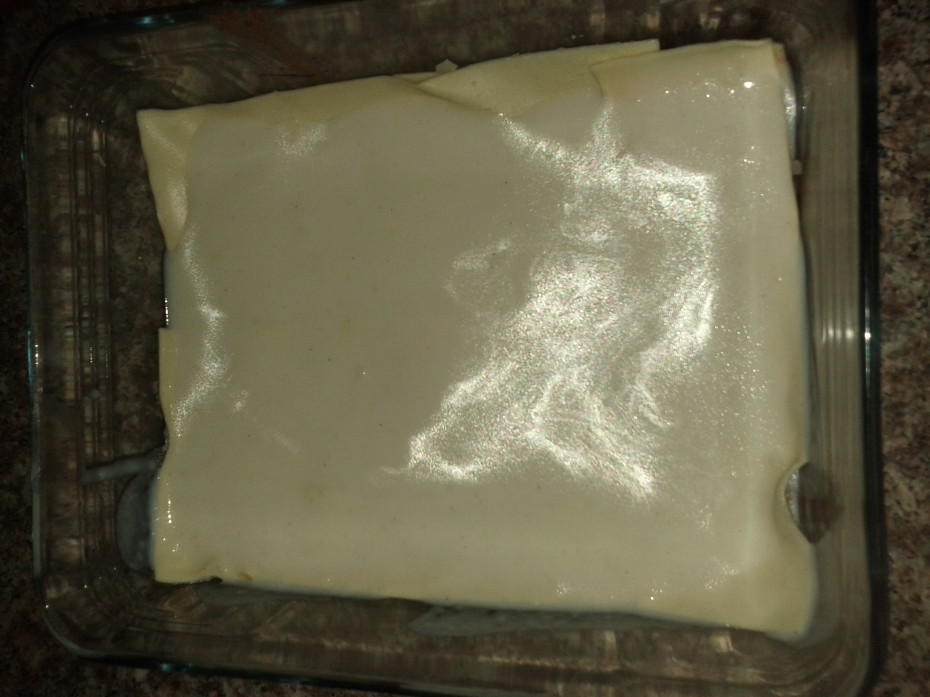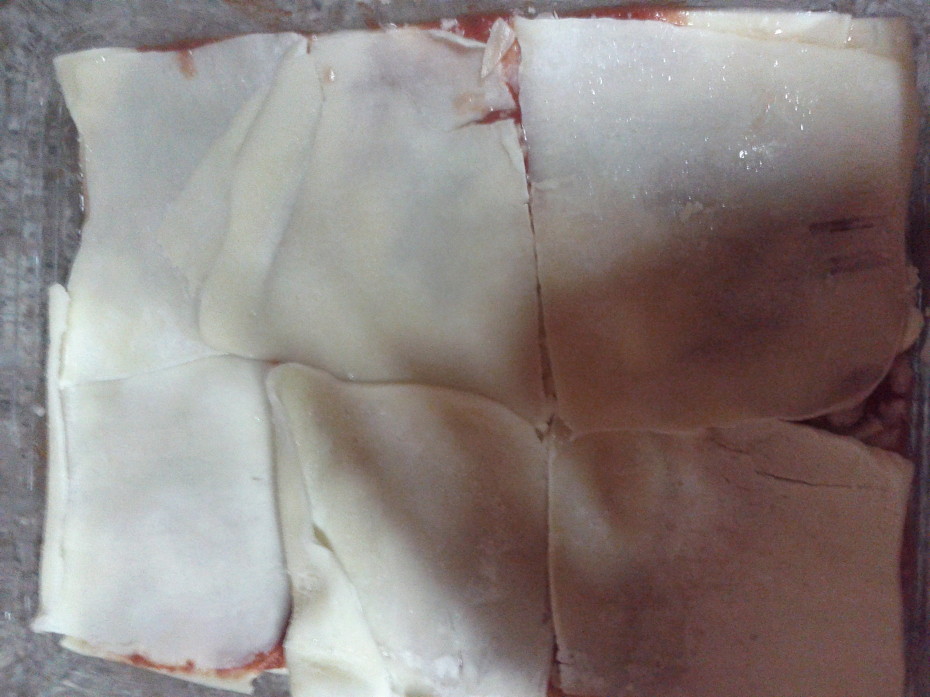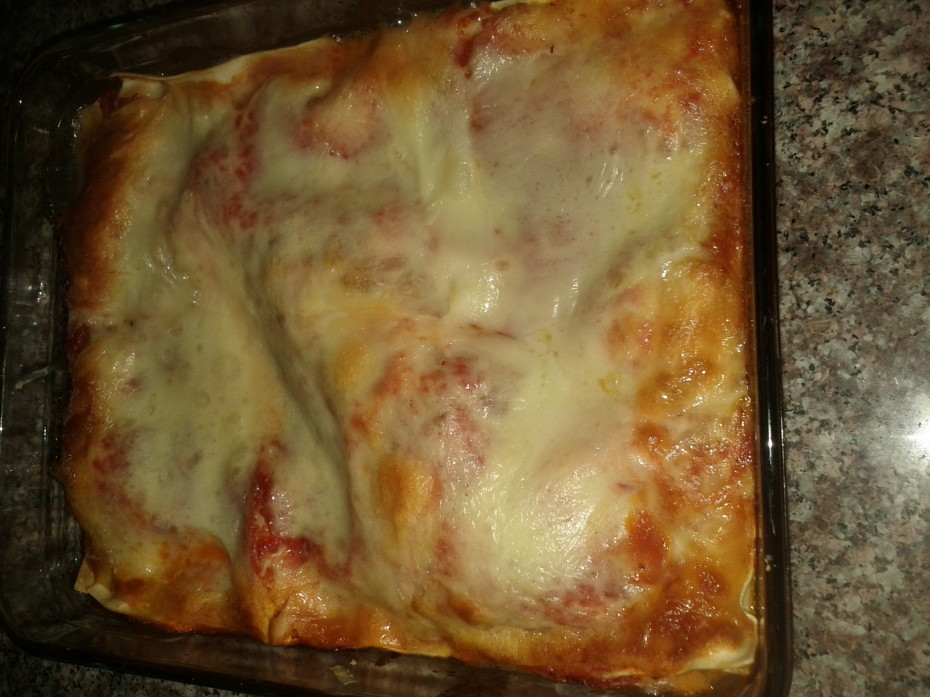 Bon appetit 🙂