Weddings, essentially, are ceremonies that celebrate the union of two people: the bride and groom. They usually hold a reception to thank those who attended the wedding and to commemorate the fact that they are now united for a long time; services and food are done by groups that offer wedding catering, and the theme and handling of the wedding is done by planners that are experts in the field of parties and celebrations.
If you don't want to get a planner and you want to handle the wedding yourself, here's a list of trending ideas of the year to help you with the theme of the wedding:
1. Greenery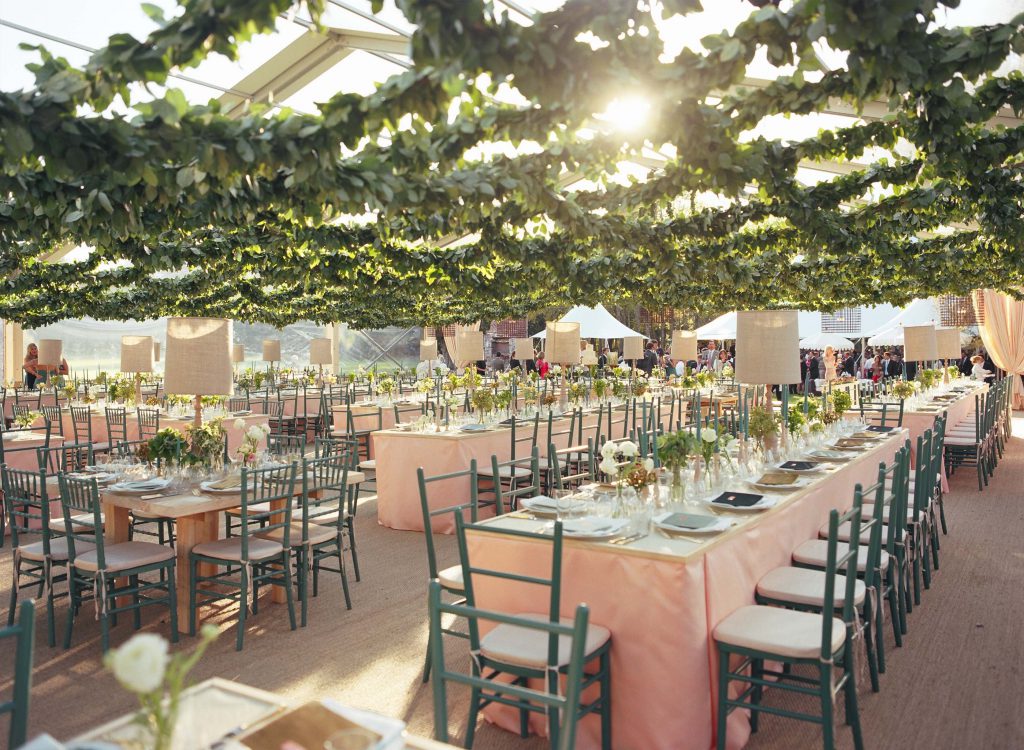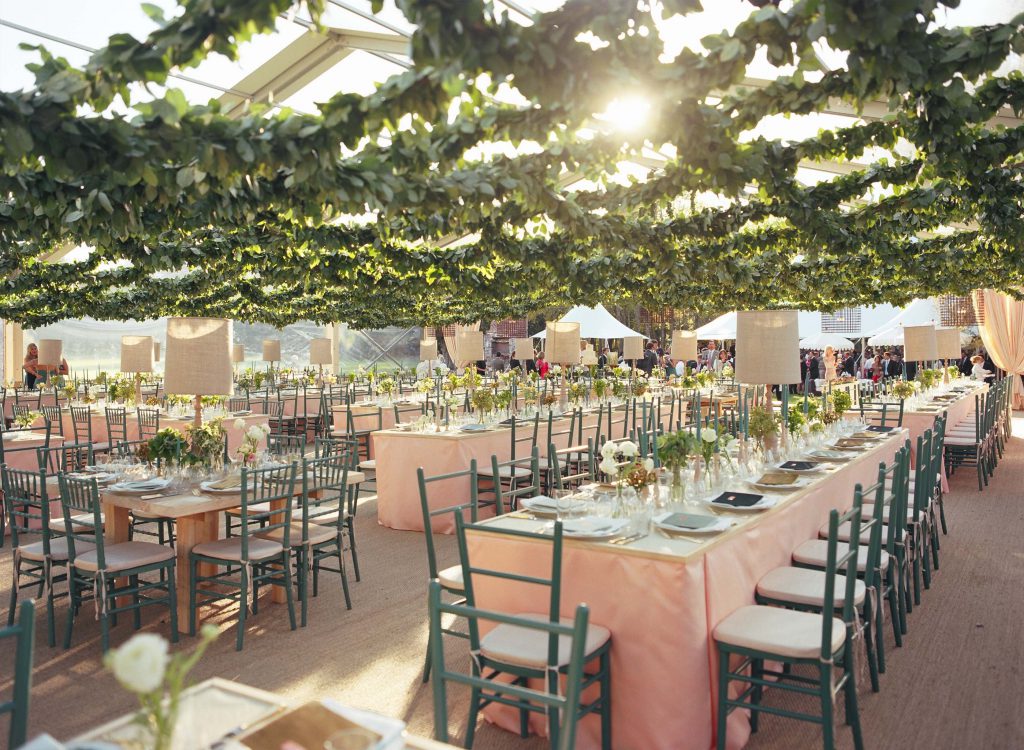 Are you both nature lovers? If yes, then you're going to have the perfect wedding with this theme! Imagine yourself having the wedding outdoors where the grass is green and the surroundings are embroidered by trees that add to the aesthetic value of the overall celebration. Have wooden chairs be decorated with hanging plants, women have the choice to wear flower crowns instead of plain headbands, instead of having the bride hold a bouquet of flowers, let her hold green plants that will go perfectly well with her all white dress, and tables and lights are also decorated by hanging plants. This will surely be a "match made in nature"!
2. Fairy Tale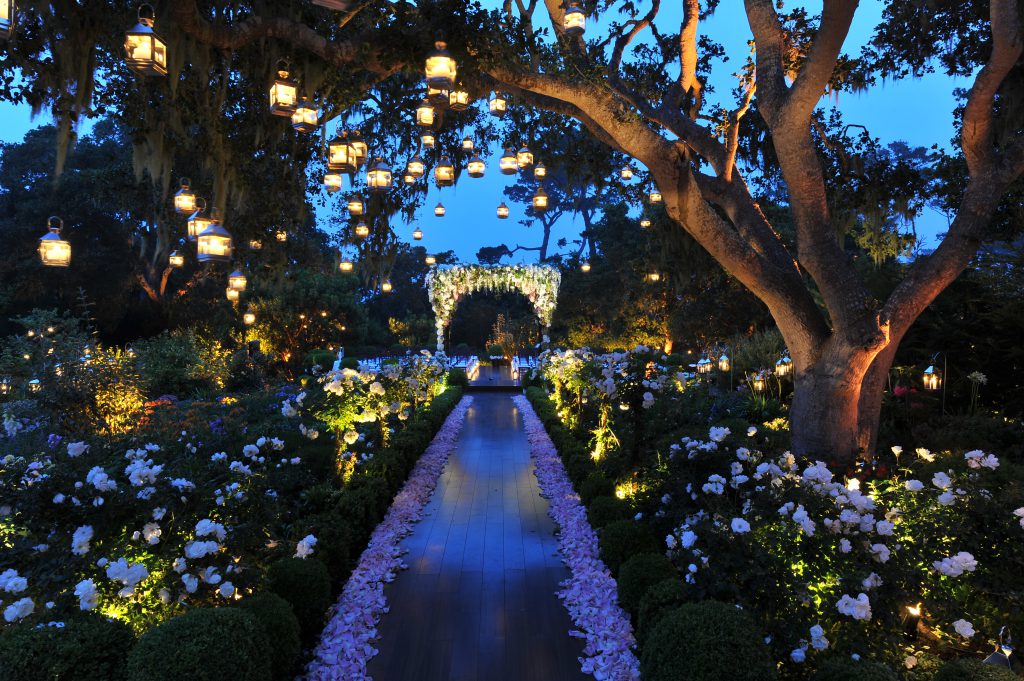 Treat your soon-to-be wife to a wedding that's inspired by the fairy tales that she loved as a child; have every decoration be white with yellow hanging lights to give a feeling of wonder and elegance. Let your "princess" wear an all white dress that is embroidered by flowers that make her look like she came from a fairy tale world; riddle the middle of the aisle with petals of white roses and ler walk on it to let her feel she's walking on the clouds. With this theme you'll both live happily ever after.
3. Boho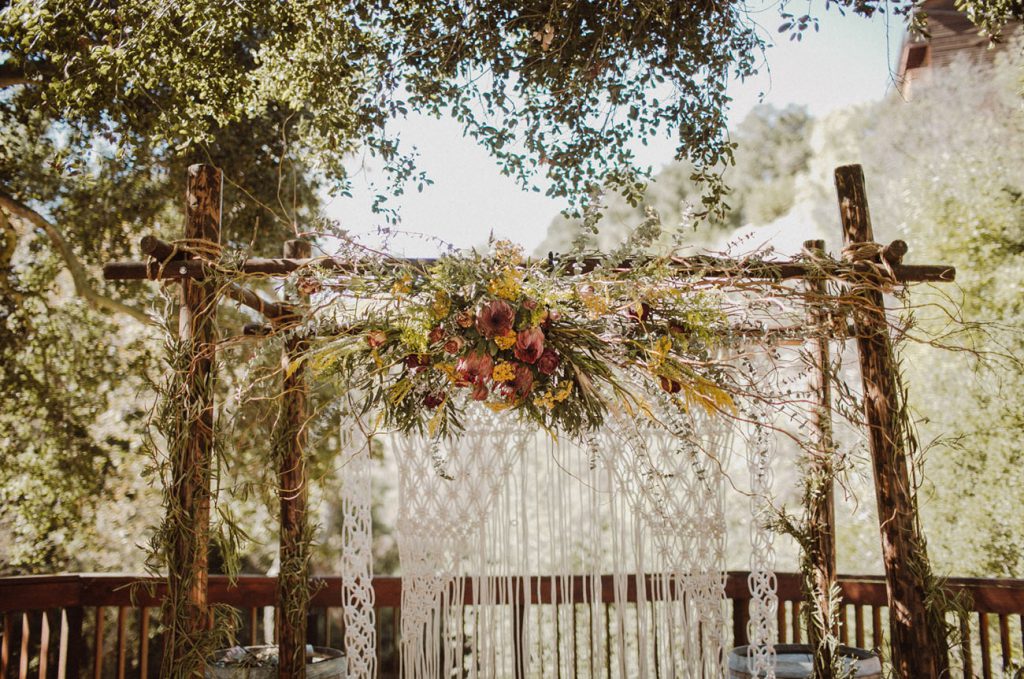 Do you want to have a chill but still fashionable wedding? Then you should try this boho inspired theme for your wedding. If you're wondering what boho is, it's a mixture of both bohemian and hippie influences. The wedding will be outdoor so that it highlights the hippie influence of boho while the bohemian side will come from the decorations and details of the wedding; and, as a plus, if you both don't like the traditional cake, you can have a stack of donuts instead!
4. Neutral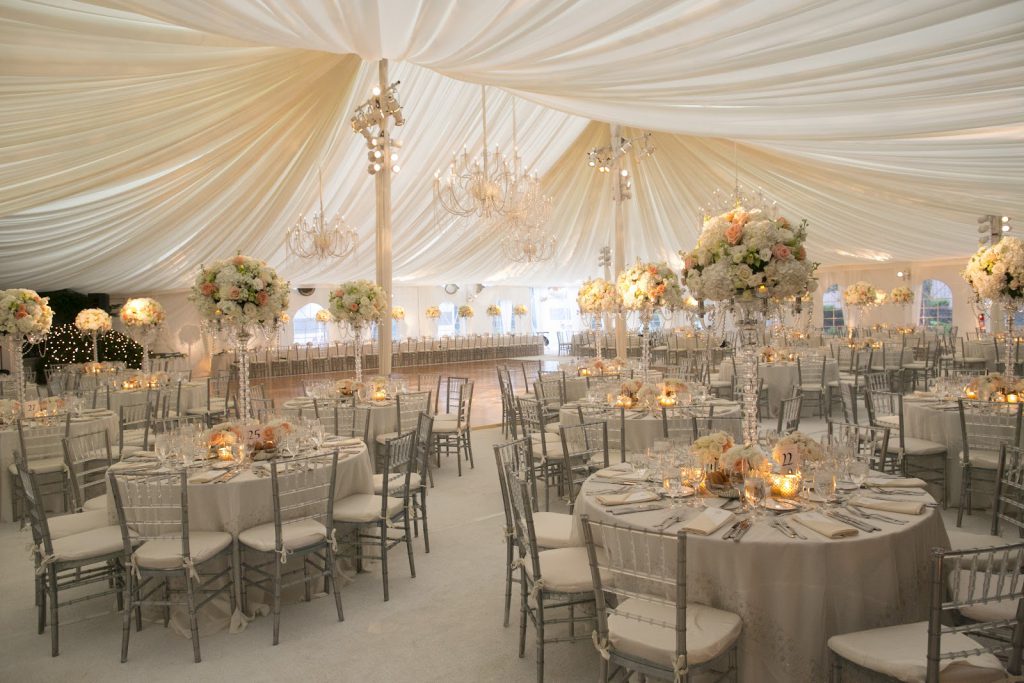 If you're looking for that classy and sophisticated look but you also don't want to look outdated, then you should try a neutral themed wedding; it is both timely and timeless, it will always be a great idea for a wedding theme no matter how many years have passed. If you're going to go for a neutral themed party then get ready to be blown away by the sophistication it adds to the overall aesthetic of the wedding AND reception.
5. Watercolor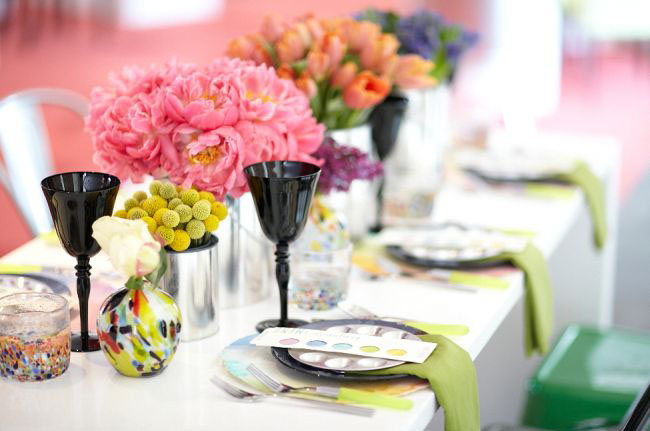 Is color what you're looking for in a party? Try this one! The watercolor themed wedding is a wedding riddled with vivid colors that make the place look alive; from the invitations to the flowers and candles, everything has colors that pop out but doesn't also clash, pair it with metallic utensils and you'll have a beautiful wedding that will be remembered for days to come!