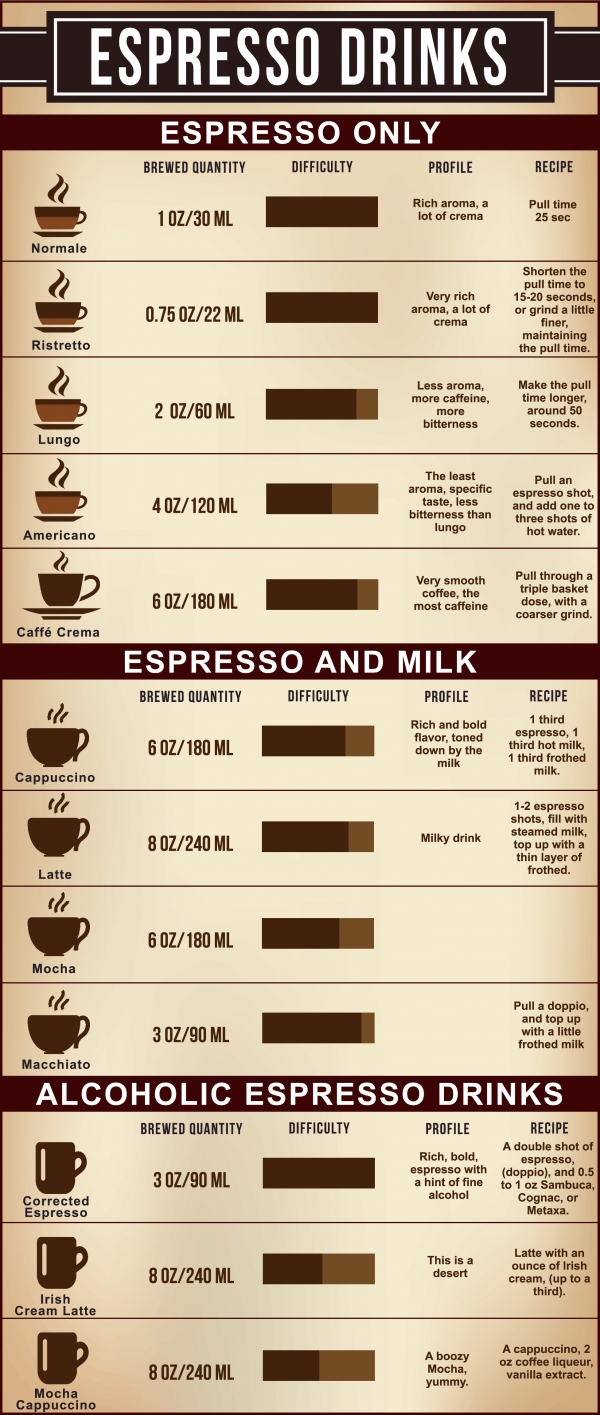 Making a nice espresso drink is not too hard; you just need to have some knowledge about the recipes. With a fully automatic espresso machine you don't even need to know the recipe, the machine does it all for you. All you have to do is press a button. The editorial team at Coffee Brewing Methods created this infographic to help their readers choose between a cappuccino and a latte. They also wrote an article on how to choose the best latte machine for home use. And don't think that owning an espresso machine is too expensive, because that's just not true. If you make just one cappuccino everyday for a year, you can cover the cost for the machine.
We made lattes without an espresso machine, and it is possible. If your budget is very tight you can do that, because you have no choice. If your budget allows it though, a real latte is an experience, and it doesn't compare to your milk and coffee beverage. The folks at Coffee Brewing Methods point cappuccino as their favorite milk and coffee drink. My favorite is latte, what is your favorite?
Infographic courtesy of Coffee Brewing Methods.